This is not a joke. This couple didn't believe that evil exists. Their idiotic progressive beliefs got them killed by ISIS, true evil. They were run over by a car of ISIS terrorists.
U.S Millennial couple bikes near ISIS Territory to prove 'Humans Are Kind' & GETS slaughtered by 5 ISIS Terrorists

Couple wrote on blog: "Evil is a make-believe concept we've invented…"

Days later, jihadis released a video vowing to kill "disbelievers"https://t.co/xD8wGdCjSe pic.twitter.com/lOb9NLnY1C

— Amy Mek❌ (@AmyMek) August 16, 2018
The Dream Trip
Austin and Geoghegan were a DC couple who left their jobs in order to enjoy life and see the big, beautiful world. They felt they were wasting a majority of their lives working, instead of enjoying life. They left their jobs to go biking around the world and enjoy life.
It sounds like this couple are very smart, looking to live life to the fullest. But that is where their intellect ends. Because this DC couple didn't believe evil exists. Austin wrote in a blog post that "evil is a make-believe concept we've invented to deal with the complexities of fellow humans."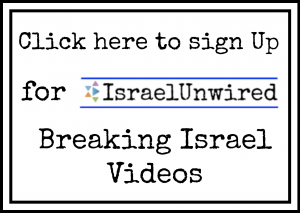 "Evil is a Make Believe Concept"
"You read the papers and you're led to believe that the world is a big, scary place," Austin wrote.
"People, the narrative goes, are not to be trusted. People are bad. People are evil."
"I don't buy it," he continued. "Evil is a make-believe concept we've invented to deal with the complexities of fellow humans holding values and beliefs and perspectives different than our own… By and large, humans are kind. Self-interested sometimes, myopic sometimes, but kind. Generous and wonderful and kind."
Ignoring Reality
Well, Austin and Geoghegan's dream biking trip around came to a tragic end because of their misguided "progressive" beliefs. Not only does evil exist in the world, but evil killed them, driving right into them on a road in Tajikistan. At the time they were biking in an area close to where ISIS and other terrorist groups are highly active. Since they believe all people are kind, they ignored the real threats to their lives, that in the end ended their lives.
According to the New York Times, two days after the tragic incident, ISIS released a video showing the killers talking to the camera vowing to kill the "disbelievers".
We should all definitely look to make the most of life, but we shouldn't be like this couple and ignore the reality of life that there is both good and evil. And protect ourselves from the evil.
Such a shame they lost their lives to a misguided progressive worldview that is growing in the younger generations of Western society, endangering us all, progressives included.