Comedian Jimmy Dore refers to the New York Times and the CDC finally admitting that the reported COVID deaths were wildly exaggerated.
This is the New York Times headline: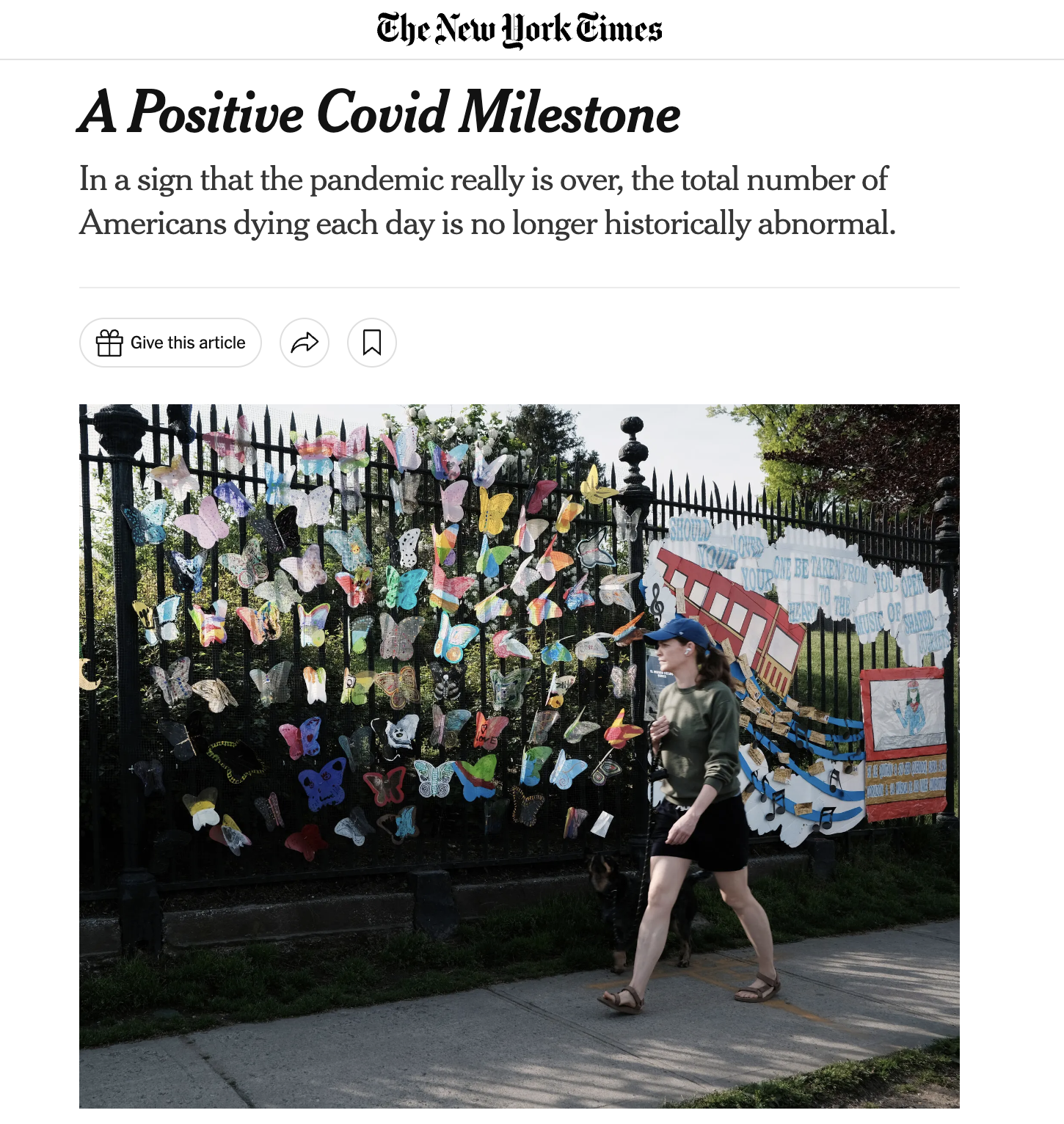 The article is ironically celebratory on the end to covid deaths in America.
However, the following information was slipped in the article:
With vs. from
Covid's toll, to be clear, has not fallen to zero. The C.D.C.'s main Covid webpage estimates that about 80 people per day have been dying from the virus in recent weeks, which is equal to about 1 percent of overall daily deaths.
The official number is probably an exaggeration because it includes some people who had virus when they died even though it was not the underlying cause of death. Other C.D.C. data suggests that almost one-third of official recent Covid deaths have fallen into this category. A study published in the journal Clinical Infectious Diseases came to similar conclusions.
It has only taken them years to admit what many of us were saying long ago, as I discussed in my first public video on covid back in January, 2021!