Nikki Haley just resigned as US Ambassador to the United Nations. President Trump accepted her resignation.  It seems that she actually decided on the move a while ago.  It came as a shock to everybody, including the press. Media reports say that while President Trump accepted the resignation, many senior officials are 'shocked' by her resignation.
Press Conference at the Oval Office
Latest News
Trump tells reporters Haley will leave at the end of the year.  "We're all happy for you in one way, but we hate to lose (you)" via @justinsink

— The Daily Caller (@DailyCaller) October 9, 2018
Trump says Haley wants to "take a break". pic.twitter.com/xKIGJhQIqg

— Philip Crowther (@PhilipinDC) October 9, 2018
Nikki Haley's news caught everyone off guard—from Chief of Staff John Kelly to Vice President Pence, I'm told.

— Jennifer Jacobs (@JenniferJJacobs) October 9, 2018
Trump tells reporter Haley told him about 6 months ago that at the end of two year period she'd want to take a break. "She's done a fantastic job and we've done a fantastic job together" via @justinsink

— Shannon Pettypiece (@spettypi) October 9, 2018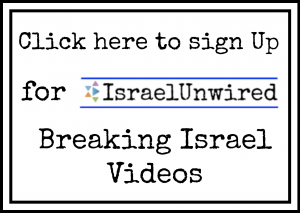 Reactions
Israeli Justice Minister Ayelet Shaked said the following. "Haley's resignation makes me very sad. She was a very good friend to Israel."
I am sad to learn that Ambassador Nikki Haley is resigning. Facing an assembly of dictatorships and their apologists, history will record that she stood up for truth, fairness and human rights. And she did so with courage, eloquence and grace. I will miss her. pic.twitter.com/fwa6FwNAyk
— Hillel Neuer (@HillelNeuer) October 9, 2018
An ardent supporter of #Israel and @realDonaldTrump policies in the #UN, #NikkiHaley has announced her resignation as #US #Ambassador. Sad! pic.twitter.com/r8lXO2u84o

— Ben (@benghand) October 9, 2018
Powerful Nikki Haley Videos
She will be sorely missed.  But she may very well come back into the forefront of US politics in the future.  Will she run for Senate?  Will President Trump offer her a senior post in the future?  It would seem that she will be a major political force in the future.  The only questions are where and when.
We hope that President Trump appoints someone just as good as Haley as her replacement. She knew how to stand for truth, stand up against the tyrants and despots at the United Nations.  She was truly interested in helping the world. The way Haley stood up for Israel at the UN was one part of her vision and leadership.
Nikki Haley's speech about defending Israel that had the whole room standing
Nikki Haley on why the U.S. is cutting funds to United Nations' agency
Ambassador Haley confronts the terrorism that the world forgot about
Nikki Haley Blasts the UN Human Rights Council for Being "Cesspool of Political Bias"
Nikki Haley Blasts the UN for Anti-Israel Vote and Spearheads Unheard of Change in Voting for Israel