Secretary of State Mike Pompeo is spending his final days in office with a huge focus on China. Nothing can be more telling than this exact quote: "The threat of China is already within America."
This isn't the Cold War. This is something different. The China threat is already within our borders. pic.twitter.com/uVPbTPQrpF

— Secretary Pompeo (@SecPompeo) January 16, 2021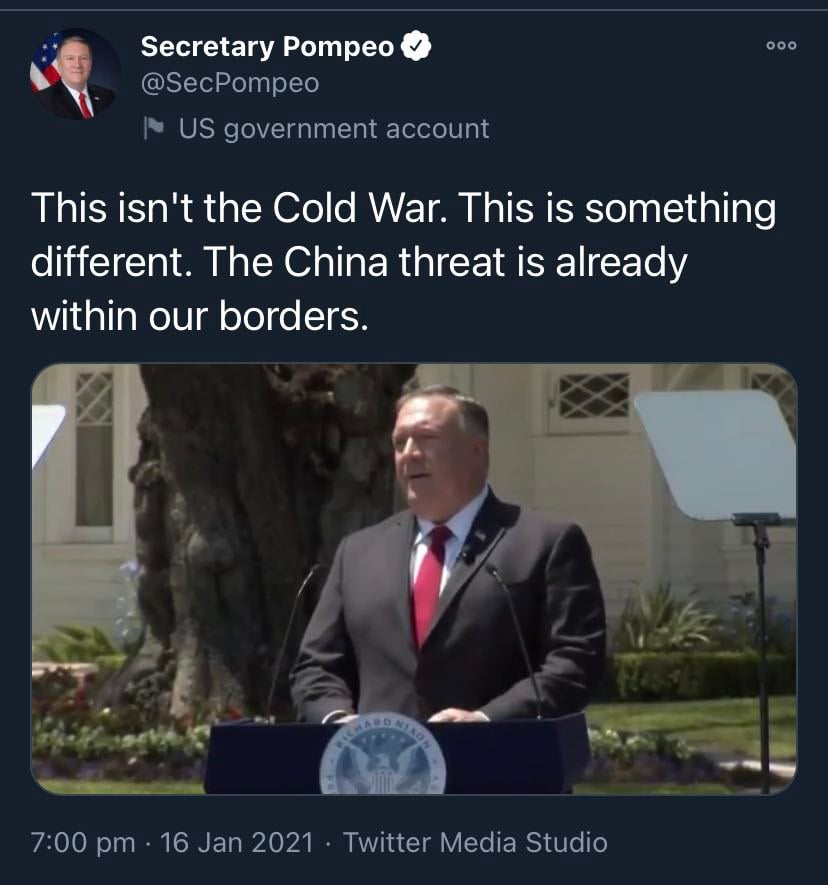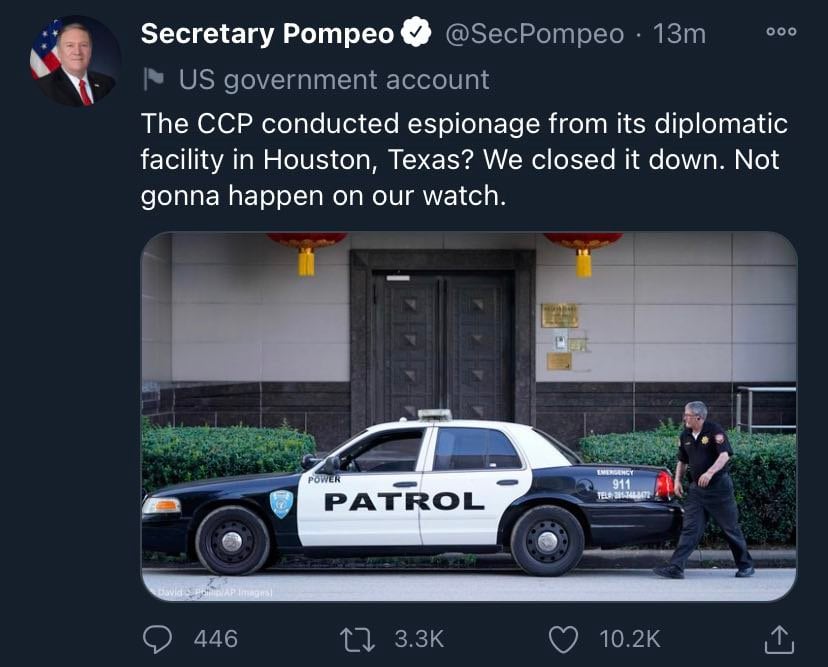 Wuhan Virus: CCP covered it up. CCP disappeared the doctors who knew. CCP still refuses to let the world in to see what it wrought. CCP lied about where the virus came from. pic.twitter.com/jVCETwUokO

— Secretary Pompeo (@SecPompeo) January 16, 2021
Pompeo Unveils the Truth about China
This is not a joke. Sec. of State Pompeo is telling the American people, and the world, that the China threat to the USA is real.
Pompeo is not speaking about the China virus that some are calling biological warfare by China. He is referring to an actual Chinese presence in America that seriously endangers America.
This focus is quite telling, since Joe Biden is supposed to be inaguarated on Jan. 20th, in just a few days. It is known that Joe Biden is extremely sympathetic to China. Many even say that he is compromised by China, which we now know thanks to the ongoing FBI investigation into his son's laptop.
If/when Joe Biden becomes President how will he deal with this China threat. Is everything Sec. of State Pompeo doing now to highlight the China threat going to be ignored by Biden, or will it force him to take the China threat to the USA seriously?
That is all yet to be seen.
However, it is extremely telling that the Trump administration is making the case to the American people that the China threat is real and that it is big, just days before a Biden administration is supposed to take over.