Gaza terrorists shot rockets into Israel last night.  That forced thousands of Israelis into shelters.  This happened while Israel was in the midst of an undercover operation to damage Hamas in Gaza. One undercover IDF soldier was killed in the operation, while Israel killed six Hamas terrorists as well. Israelis who live on the Gaza border had to run to sleep in shelters for the night as rockets rained down on Israeli communities.  The Army closed down school for all those areas, and told Israelis to stay near their bomb shelters.
ֿ
Civilians in #Israel's communities near #Gaza have been asked to stay near bomb shelters, following last night's events. @emilyarielrose reports on the latest to @benitalevin: pic.twitter.com/3axEVcxydB

— i24NEWS English (@i24NEWS_EN) November 12, 2018
5:15 AM RECAP: 17 rockets were launched from #Gaza at #Israel. The Iron Dome intercepted 3 of them.

Following a situation assessment:
• The Israeli Railway line from Ashkelon to Sderot will be closed.
• School has been cancelled in the Israeli communities surrounding Gaza.

— Israel Defense Forces (@IDFSpokesperson) November 12, 2018
Israeli Hero Killed
After the IDF undercover mission was exposed, one Israeli officer was killed.  The Israeli Air Force destroyed the undercover civilian vehicle that they travelled in. It possessed secret Israeli intelligence tools that the IDF made sure did not fall into the hands of the Hamas enemy.
Nur Barake, a deputy commander of Iz al-Din al-Qassam unit, which is the military wing of #Hamas, as well as a 2nd Hamas commander, were killed today by an #IDF Elite unit operating inside Gaza. Massive #Israeli airstrikes in the area helped the operation https://t.co/Ux1hGlJoFn pic.twitter.com/hImHQ5wZLt

— Adam Milstein (@AdamMilstein) November 11, 2018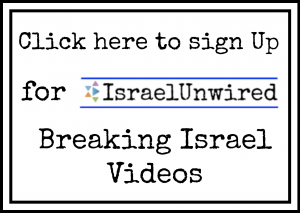 Reports of Iron Dome batteries on the move near the #Gaza border in response to Sunday night's clashes and rocket fire. #Israel pic.twitter.com/2sa5ZCao4y

— Joe Truzman (@Jtruzmah) November 12, 2018