At 2AM last night, a Hamas terrorist—armed with a Kalashnikov and grenades—infiltrated into Israel from Gaza and tried to carry out an attack in an Israeli community a mile away.
Gazans have been infiltrating Israel through the Gaza border fence on an almost daily basis.
The terrorist came upon an IDF force upon entering Israeli territory and was thankfully killed by the IDF before he succeeded in killing innocent civilians. Unfortunately, he succeeded in surprising a force of three IDF soldiers, shooting at them and injuring all three. A second force of soldiers quickly came to the area and killed the terrorist.
IDF statement: "Over the last few hours, an IDF officer and 2 soldiers were wounded after a terrorist from Gaza breached the security fence into Israel and opened fire at them. The troops responded by shooting and killing the terrorist. We also targeted a Hamas military post in Gaza."
Soldiers Speak Up
A number of IDF soldiers stationed on the Gaza border were interviewed by the army radio station. In the interview they opened up and said that "the soldiers here are afraid to open fire so tomorrow they will not be interrogated. Three weeks ago we were angry that we shot and killed a Hamas activist approaching the fence, how do they know expect us to open fire? Fighters prefer not to serve on the Gaza border so that they will not be blamed for shooting and charged by JAG (the military attorney generals). "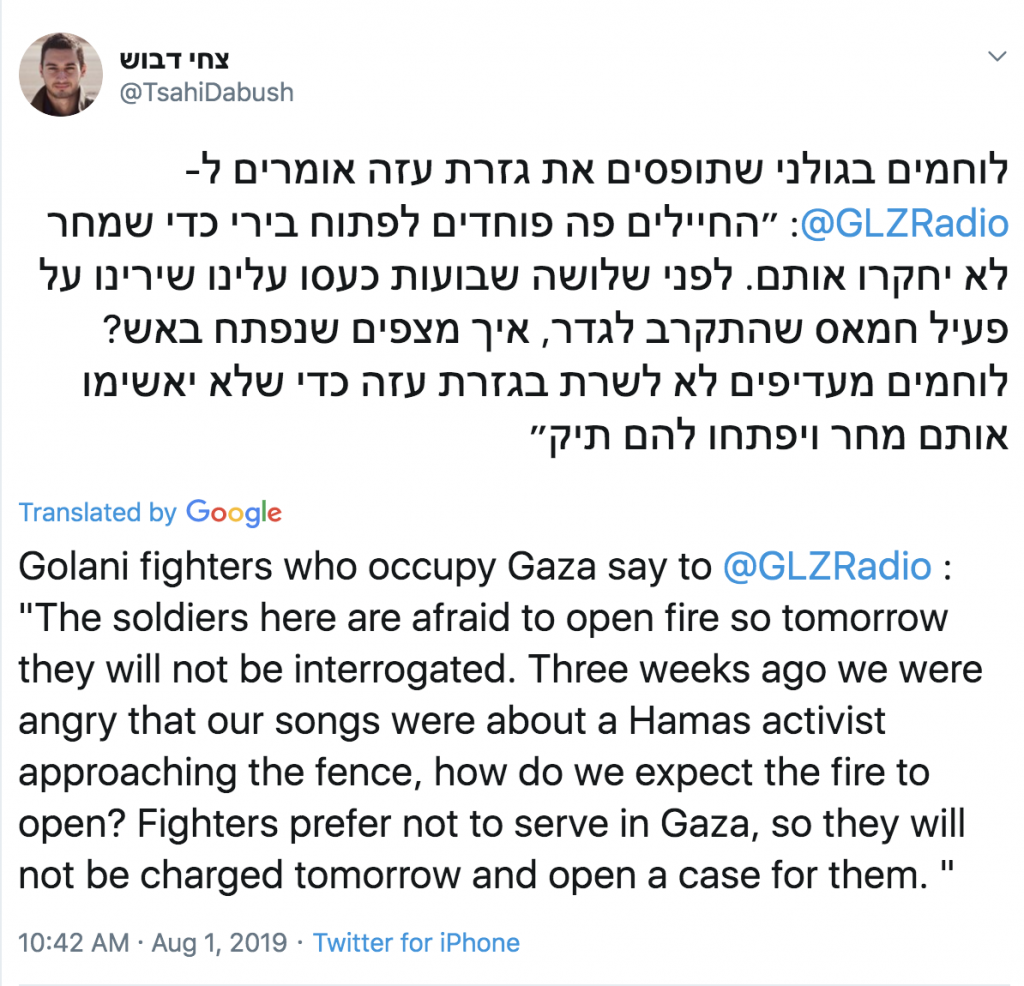 Unfortunately, these soldiers have what to rely upon. A speech by former IDF Chief of staff Benny Gantz from around a year ago shows that some of the top IDF brass believe that endangering IDF soldiers lives instead of killing Gaza terrorists is sometimes warranted.
Gantz is today the leader of one of the major political parties running in the Israeli elections hoping to become Prime Minister.