As we prepare for the Jewish New Year celebrations, Jerusalem Muslims are stepping up their terror in Jerusalem by throwing stones at buses and cars. Unfortunately, this happens all the time, but does not get reported in the news.
Terror in Jerusalem
Arabs continue a series of terrorist attacks throughout Jerusalem, our capital. In recent days Arabs have been attacking private cars, transport vehicles and buses on the Mount of Olives. During the past week, every day there were stone attacks in the area.
Arabs from the Ras al-Amud neighborhood, on the Mount of Olives, attacked Jewish vehicles traveling around the Mount of Olives. Miraculously there were no casualties but the Arabs succeeded in smashing the windows of some of the cars and buses they stoned.
An Arab was lightly injured after being hit by a stone thrown at him while he was doing exercise. He was evacuated to the hospital. It is not clear if the stone throwers thought he was a Jew and was hit because of "mistaken identity" or if they hit him by accident.
In the a-Tur neighborhood, Arabs continue to damage the security infrastructure. Tonight Arabs fired fireworks at a police security camera to damage it.
In the vicinity of our capital, Jerusalem, in the area of Nahal Kfira, Arabs attacked our forces with stones. The security forces dispersed the Arabs by means of riot control measures.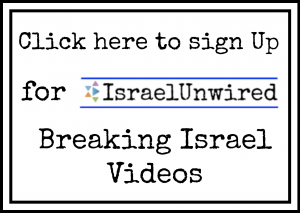 Mount of Olives
The Mount of Olives is one of the most ancient Jewish neighborhoods in Jerusalem, with the oldest Jewish cemetery in the world. Many Muslim Arabs live there today with some Jewish neighborhoods as well.
It is located in what some people term "East Jerusalem" even though Jerusalem was, is, and always will be one united city. The Muslims tell the world that East Jerusalem should be Jew-free and given over to the Arabs as a capital for a future state of "palestine". That is totally unaceptable. Jerusalem must always remain a united city under Jewish soverieign. Only under Jewish rule will all religions and all minorities have freedom of religion and equality.