Terrorists shot several gunshots from a car while they drove past the US embassy in Turkey. A window in the Embassy was hit, but the Ankara police reported that there were no casualties.
#BREAKING: Terror attack on #US Embassy building at #Ankara is the beginning for more terrorist attacks against American citizens in #Turkey according to a #US counter-terror expert who spoke on condition of anonymity from #Turkey. Dictator #Erdogan radicalizes Turkish citizens. pic.twitter.com/udnIy8bxd3

— Babak Taghvaee (@BabakTaghvaee) August 20, 2018
Problematic Turkey
Turkey used to be a close and key ally of Israel, and a trusted member of NATO. All that has changed under the leadership of President Erdogan. Erdogan is very close to the Sunni Muslim Brotherhood organization.  They are interested in establishing a global Islamic caliphate and to subjugate all us infidels. Erdogan has changed Turkey from a secular democratic country into a much more Muslim authoritarian country.  He has transformed Turkey from a close Israel ally, into one of Israel's biggest critics.  In addition, he supports Hamas and their fight against Israel.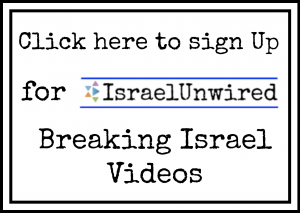 Turkey and the USA
Erdogan's changes to Turkey place it at odds with US foreign policy. While Turkey has been persecuting the Kurdish population, the USA has been assisting the Kurds. Months ago, Turkey actually used the terminology of war when discussing the USA assistance to the Kurds.
Click here to watch Turkey declare war on US
Click here to read about the Turkish ethnic cleansing of Kurds and Christians
Watch a Kurdish woman thank the West for allowing Turkey to massacre her people.
Syria also has been a subject of conflict between Turkey and the USA.
In addition, VP Pence and President Trump threatened, and then enacted economic sanctions against Turkey for not releasing a US Pastor detained now for over two years by Turkey.
These US sanctions are having a huge impact on the Turkish economy.  They can say whatever they want in Turkey, but the sanctions hurt them.
Click here to watch Turkish People protest US sanctions by blowing their noses and burning US dollars.