The following video is spreading on Arabic social media showing how Saudi Arabian authorities publicly executed Esraa al-Ghamgam, a female human rights activist.  She spent three years in detention because she criticized the kingdom's rulers. Her last words as she was put to death were "I am being killed innocent, I will seek justice from God." Some sources are saying that while Ghamgam has been sentenced to death for her human rights activism, she still is in jail and has not yet been put to death. Rather, the video is of another woman put to death by Saudi Arabia a year ago. Either way, it is very wrong that Saudi Arabia punishes human rights activists to death. And even worse, that the world is silent about these atrocities.
إن الظلم يجعل من المظلوم بطلا، وأما الجريمة فلابد من أن يرتجف قلب صاحبها مهما حاول التظاهر بالكبرياء.. #إسراء_الغمغام pic.twitter.com/9zYyXQ8x7r

— ميثم الحمدي (@MaithamAlhmdy) August 18, 2018
Saudi beheaded female Shia activist, Esraa al-Ghamgam for criticizing the Kingdom's rulers and participating in peaceful protests in support of democracy and release of prisoners. May Allah grant her soul everlasting peace and give her family patience during this hard time 💔 pic.twitter.com/v3zghVEv1B

— nabz (@nzvinab) August 20, 2018
Shiites in Saudi Arabia
Esraa al-Ghamgam is a Shiite Muslim who lived in the city of Dammam, in the province of Qateef. This is a Shiite majority area. However, the Sunni Saudi Arabian regime persecutes the Shiite Muslims. al-Ghamgam became vocal and active against the human rights abuses of the regime against her community.
The Qateef province is located in the Eastern Province of the Arabian Peninsula. It has been subjected to a systematic policy of marginalization and deadly clashes over the past few years.
Sunni-Shiite Conflict
Just as Sunni Saudi Arabia discriminates against Shiite Muslims, Shiite ruled countries discriminate against Sunni Muslims.  This goes on in Iran, Iraq (now a proxy country of Iran) and other countries.
This is an age-old religious conflict that goes back since the split in Islam more than a thousand years ago.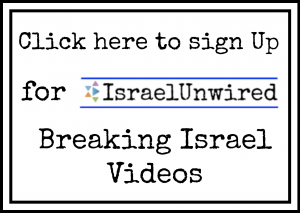 al-Ghamgam's Arrest
al-Ghamgam was arrested together with her husband Seyyed Musa Ja'afar Hashem during a security raid on their house on December 8, 2015.
Reports said that they were arrested for taking part in peaceful protests in the region in support of democracy and in demanding the release of political prisoners. Freedom to protest and human rights are not respected in today's Saudi Arabia.
Saudi Arabia Reform
Saudi Arabia's new King, Crown Prince Mohammad bin Salman, has been portraying himself as a reformer. He recently lifted the ban on female driving in the Kingdom as well as some other reforms. Interestingly, the law requiring a woman to first have permission from the man in the house to leave the house, still remains in place. As well as the law that requires the woman to be accompanied by a man.
The King is also spearheading the close relationship with Israel, in our joint conflict with Iran.
Real Reform?
While these are small steps, we see that the death sentence for Esraa al-Ghamgam shows that Saudi Arabia still has far to go in reforming its human rights record.
Also, back in May Saudi Arabian security forces arrested many female activists, including some of the people who had supported the removal of the driving ban. They are still behind bars today.
Regarding the growing relationship with Israel, one is best to categorize that as joint interests and not a growing alliance. Saudi Arabia is more afraid of Iran than Israel is, and they need Israel very badly. Hence the growing relationship.
However, the Muslim regime of Saudi Arabia is very religious, and Islam does not allow for the Jewish people to exist as independent people with our own country. So, while today they have a strong relationship with us to jointly pose a threat to Iran, this is not a relationship that people should count on long-term. It is a relationship based on joint interests today, but not based on a long-term alliance in the future.