The Jewish Media Summit 2018 just ended today in Jerusalem with a bang. PM Netanyahu did not disappoint with some amazing answers to some very important questions. PM Netanyahu gave a fabulous answer to the Gaza situation, while also answering a question about Israel/Diaspora affairs as well as some other critical issues.
The Summit
The Jewish Media Summit is being held as Israel celebrates 70 years of the establishment of the State of Israel. Participants have met various Israeli politicians including MK Michael Oren of Kulanu, MK Sharon Haskel of the Likud and the event was topped off with an open Q&A with Prime Minister Netanyahu.
The summit participants have been exposed to key people and organizations working to strengthen Israel-Diaspora relations.
Various Israeli journalists presented a panel as well in discussing the state of antisemitism in the world today. Caroline Glick of the Jerusalem Post took part in that together with a journalist from Ha'aretz while moderated by a journalist from the Times of Israel.
My favorite presentation was given by former AP reporter Matti Friedman who exposed the inherent anti-Israel bias at the AP back in 2014. A fabulous write-up of his talk can be read here.
In addition to traditional journalists were many Jewish bloggers. Journalists and bloggers came from all around the world to participate including from Hong Kong, Armenia, Georgia, South Africa, Poland, Mexico, Russia, the United States and other countries.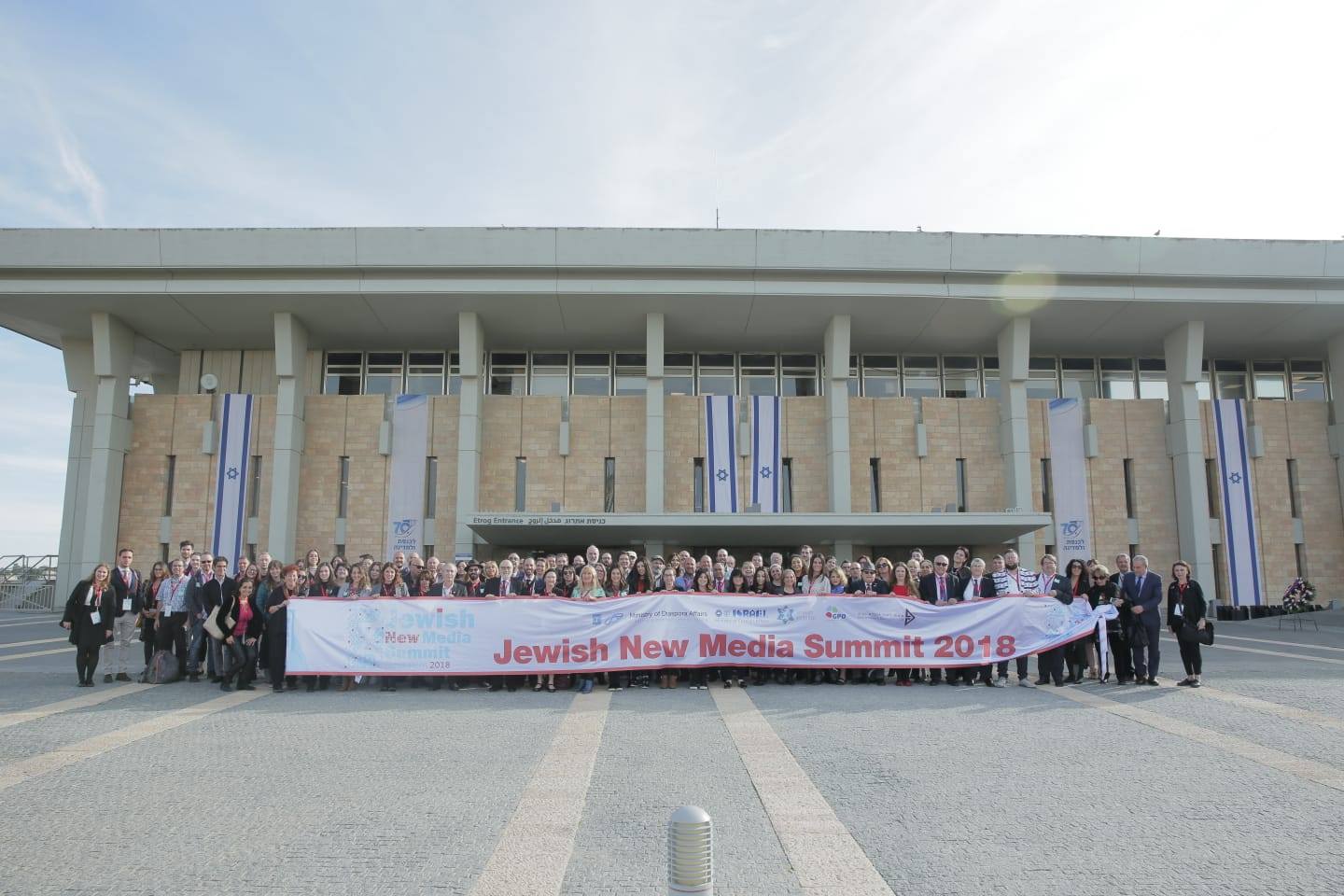 At the opening of the summit last night, GPO Director Nitzan Chen said: "It is not a given that 150 journalists would take time to come. We appreciate the effort and hope that this summit will be productive through the holding of respectful discussions. This past year saw difficult and complex moments between Israel and the global communities. While the stones of Jerusalem seem different when seen from different angles and at different times, the differences that also represent us as a people do not come at the expense of unity."
US Ambassador David Friedman Gave an Address to the Participants
Getting a Taste of the Summit from Some Tweets
When Jewish journalists and bloggers visit Israel's President's residence, you know they will all take out their phones
On the screen: the President's social media accounts#jms2018 pic.twitter.com/YRnEFndTdK

— Zvika Klein (@ZvikaKlein) November 28, 2018
A month since the Pittsburgh massacre: 150 Jewish journalists and bloggers from 30 countries around the world came together to commemorate the memory of the victims of the "Tree of Life" synagogue by creating a star of david with the number 11, representing the victims. #JMS2018 pic.twitter.com/5UxzxA4stn

— Gov't Press Office (@GPOIsrael) November 26, 2018
Israel isn't the victim of #BDS in the USA. It's the pro-Israel students and others on campus who become silenced. — @carolineglick #jms2018 #JewishMediaSummit

— Chaviva G-B (@TheChaviva) November 26, 2018
On a tasting tour at the Tel Aviv food market. Tour guide is an ex hoola hoop champion. Had no idea that was a thing! #jms2018

— Howard Feldman (@HowardFeldman) November 27, 2018
I'm on such an Israel high I feel like I'm on top of the world! Well, for now I'm top of Jerusalem with amazing journalists from all around the world. I'm soaking up every lecture brought by the @JewishSummit Thank you @israelpressoffice for having me. It's an honor.#JMS2018 pic.twitter.com/TYbFFwrV9n

— Kosher Guru™️ (@thekosherguru) November 27, 2018