Israel's patience is wearing thin as 10,000+ Gazans storm the Israeli border. The IDF shot and killed one of the rioters who threw grenades and tried to infiltrate the Israeli border.
More than 10,000 Gazans rioted along the security fence with Israel. They threw grenades and explosives and attempted to cut the border fence and infiltrate into Israel. Did you notice the youth and women who cross the border fence illegally at the one minute mark? They use women and children as human shields in a war zone that they create.  Then they scream to the world that their women and children are injured and killed by the IDF fire. We will never apologize for defending our citizens. The world ought to be ashamed.  Where is the outcry against the Arabs who cynically use their women and children in a propaganda war against Israel? Hamas and the Gazans themselves are to blame for each and every death.  It's very simple. They won't get shot at if they stay away from the border fence.  That simple.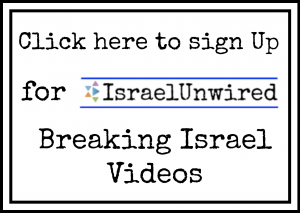 IDF Soldier Wounded
Shrapnel from a grenade thrown by a terrorist wounded one IDF soldier. In response, an IDF aircraft carried out several strikes in northern Gaza. The Gazans report that the IDF killed one Gaza terrorist.
With 10,000+ Gazan violent rioters, and some who illegally cross into Israel, they are lucky that only one rioter was killed by the IDF. Any other country in the world would have killed hundreds if not thousands. Israel's patience is running thin.  One day, Israel will respond with the force necessary to put a full stop to this violence against us.
CeaseFire
All this rioting and violence is taking place during an Egyptian brokered ceasefire. If they don't return to cease their violence, Israel won't hesitate to return to using move violence to stop them. Israel will only tolerate their "we cease and they fire" ceasefires for so long.
Gazans Better Beware. These Riots Will Bring Destruction Upon Themselves
It's 11:15PM. Children in southern Israel are sound asleep while minutes away Palestinians in Gaza are hurling bombs & grenades at the border fence with Israel, attempting to breach it and reach these children. Our troops are there to make sure that none of them are successful. pic.twitter.com/xNSwvQVGu0

— Israel Defense Forces (@IDFSpokesperson) September 22, 2018
Two Days of Infiltrations
This is footage that a Palestinian in Gaza filmed along the Israel-Gaza border. We were there to stop them and prevent attacks on our civilians who were just minutes away. This is why our soldiers were there today and everyday. pic.twitter.com/mIkazq3pVj

— Israel Defense Forces (@IDFSpokesperson) September 21, 2018
Another group of Palestinians successfully cut through the security fence at the #Gaza border today. #Israel pic.twitter.com/gXboGWbPlJ

— Joe (@Jtruzmah) September 21, 2018
Chaotic scene today at the #Gaza border. #Israel pic.twitter.com/UKB8HQEtdl

— Joe (@Jtruzmah) September 21, 2018