In just a period of weeks, the anti-Israel BDS world is in utter shock. They ran huge online pressure campaigns to have three world-class musicians cancel scheduled concerts in Israel. Not only did the musicians NOT cancel their concerts, but each one in his/her own way, also showed the world how much they actually love Israel. The anti-Israel boycott, divestment, sanctions movement is in utter shock!
Jennifer Lopez, Bon Jovi and Lionel Richie deserve all the love and respect in the world that we can give them. Thank you for standing up in front of the whole world for truth, justice and Israel!
The Headline That Says it All

And the Headline of the Haters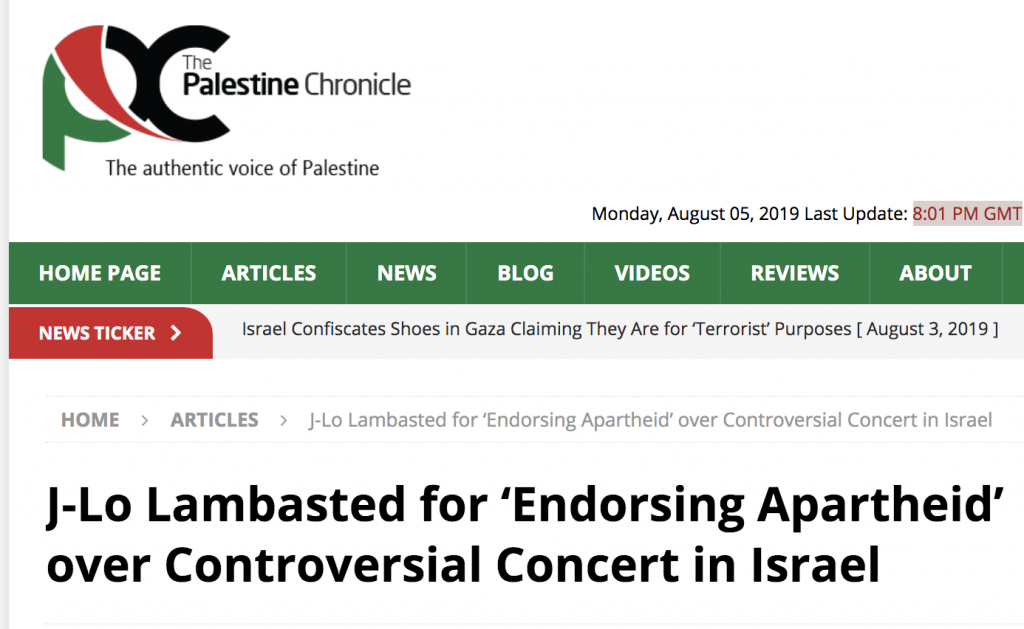 Just look at the love Jlo and her fiancee Alex Rodriguez showed Israel! They loved their visit here. Loved it!
Bon Jovi Shows His Love to Israel
Not only did Bon Jovi NOT cancel, but about halfway through his concert, he sang a song called "We Don't Run", which he reminded the crowd that he dedicated to Israel when it came out in 2015.
"This one is for the incredible people of Israel, for their strength, for their love, this one is for them," he said.
Lionel Richie Slams the Anti-Israel World
As for Lionel Richie, just look at the Twitterverse!
When they tried blocking @LionelRichie from coming to the #Israel – he blocked @codepink right back!

Haters gonna hate, and sometimes it ain't worth your time to chat with them…

Welcome to the Holy Land Lionel! https://t.co/dLyPsWXwh9

— Yishai Fleisher 🕎 ישי פליישר (@YishaiFleisher) August 1, 2019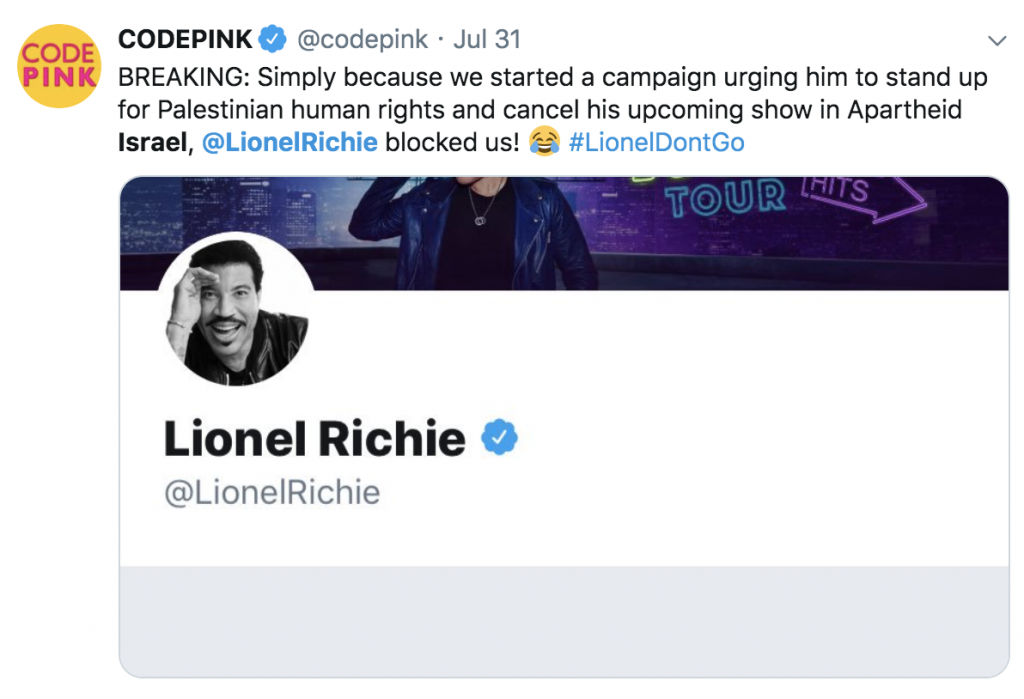 #BDSFail…how embarrassing…music icon @LionelRichie snubbed the women's antisemitic group @codepink after they launched a petition urging the singer to cancel his upcoming show in Israel, which he declined. He also blocked CodePink's Twitter account! https://t.co/XkxSm3Xo22

— Adam Milstein (@AdamMilstein) August 2, 2019
.@LionelRichie refused to cancel his concert in Israel or be intimidated by threats. #BDS & intimidation only undermine the chances for peace & do absolutely NOTHING to help Palestinians. https://t.co/SnnpG9CSdm

— Jason D. Greenblatt (@jdgreenblatt45) August 5, 2019