The world should be awarding Israel a medal for only killing 17 protestors on the Gaza border. Not condemned with the call for an investigation.
The United Nations has never called for a probe against Syria for murdering half a million civilians. The UN has not condemned Iran for its involvement in murdering thousands of Sunni Muslims in Iraq, Yemen and other Middle East countries. Even the Western allies in the war against ISIS have unintentionally killed innocent civilians without consequence. Yet the UN condemns Israel for defending against premeditated terror and infiltrations on her border. This is a clear manifestation of the anti-Israel agenda at the United Nations.
Turkish President Erdogan joined in condemning Israel.  Meanwhile, the world says nothing while he massacres the Kurds and Christians in Afrin, Syria!
Read more here about the Turkish massacre in Afrin, Syria.
The Deaths
Ten out of the seventeen reported dead are all known terrorists. Once again, the world should be commending Israel for using such precision to mostly kill only the terrorists. Any country needs to protect its border against a mass march and would have killed so many more.
As LTC Peter Lerner makes clear "This isn't anywhere in Europe. This a border where there have been explosive devices detonated, shots fired, rockets fired, [rocket-propelled grenades] fired, tunnels dug under for ill-intentions."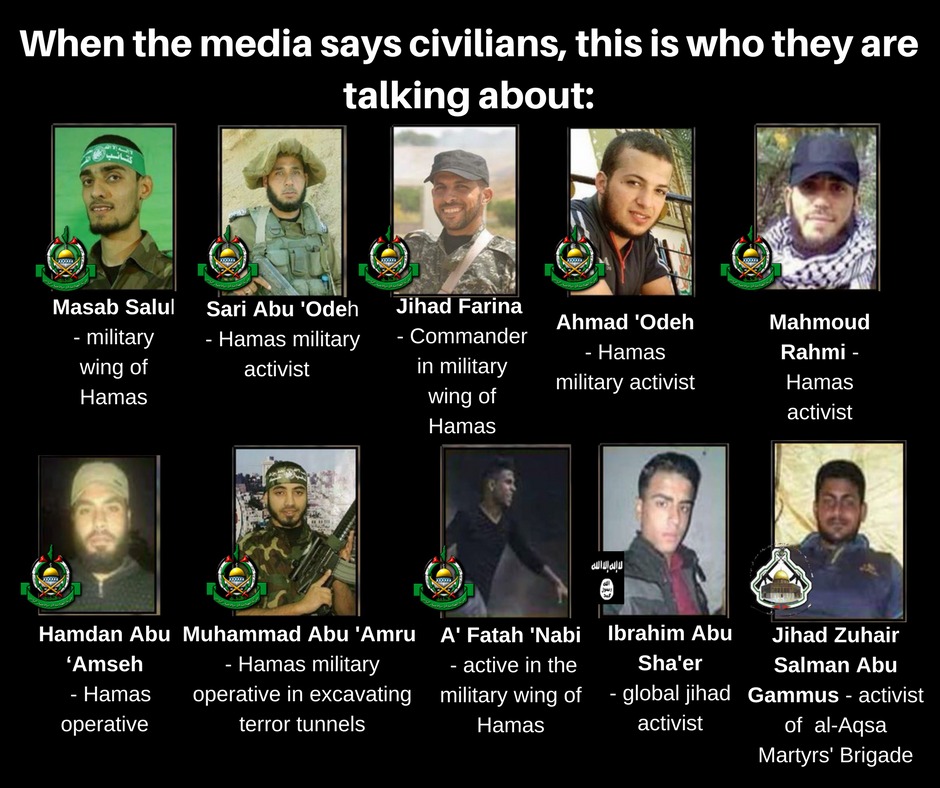 Investigation
In reaction to the deaths, the United Nations condemned Israel. UN Secretary-General António Guterres called for an independent and transparent investigation into the deaths of rioters by Israel at the Gaza border fence on Friday.
Hamas invested $10 million to prepare for this Gaza march. They actually paid many Gazans to attend the march.  The United Nations should not investigate Israel.  It should investigate why Hamas complains about a humanitarian crisis.  Hamas spent upwards of $10 million in order to create a damaging public relations campaign for Israel.  Is that the best use of 10 million dollars?
The United Nations Meeting
Israel was not present at the UN meeting because of the Passover holiday. The international community did not even have the decency to include her.  Obviously, if Israel could have been there, they would have called out the blatant lies the Arabs were spreading about this incident.
"We are deeply saddened by the loss of life today. We urge those involved to take steps to lower tensions and reduce the risk of new clashes. Bad actors who use protests as a cover to incite violence endanger innocent lives," US diplomat Walter Miller told the council.
Hillel Neuer of UN Watch is quite clear about the agenda of this meeting. "The purpose of United Nations bodies in our time is not to fight genocide or tyranny… But to convene emergency sessions condemning Israel every time that Hamas terrorists choreograph violent provocations with civilian casualties… (Why?) In order to cast the Jewish state as a bloodthirsty devil."