Former NYC Assemblyman Dov Hikind was at a Muslims4Peace event.
After two and a half hours at the event, which was peaceful, then Congresswoman Rashida Tlaib arrived and took the podium to speak. That is when things went sour, and the goodwill that was portrayed in the first two and a half hours of the event, disappeared. tweeted: "Police just ejected me from an event of Muslims4Peace at Rutgers University which was a fine event until Rashida Tlaib showed up. I challenged her about her antisemitism and spreading of an anti-Jewish blood libel! She had no answer for me. They will never silence us!"
The woman who would love to see Israel wiped off a map attended a "Muslims for Peace" event? 🙄 I can't roll my eyes hard enough at this.

— Mindy Robinson 🇺🇸 (@iheartmindy) February 10, 2020
Thanks for always standing up for us, Dov. Hopefully her days in congress on counting down.

— LB Mike (@newyorkmw117) February 9, 2020
Dov, thank you for being a voice of reason in a world gone mad. We need to stand united and have our voices heard.

— Claudia (@JewsMatterToMe) February 9, 2020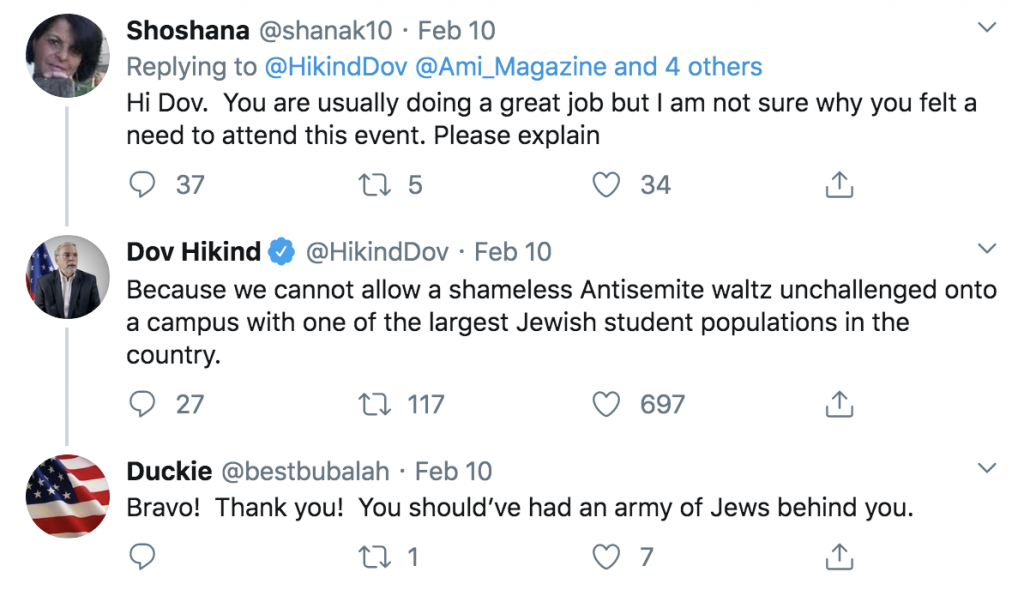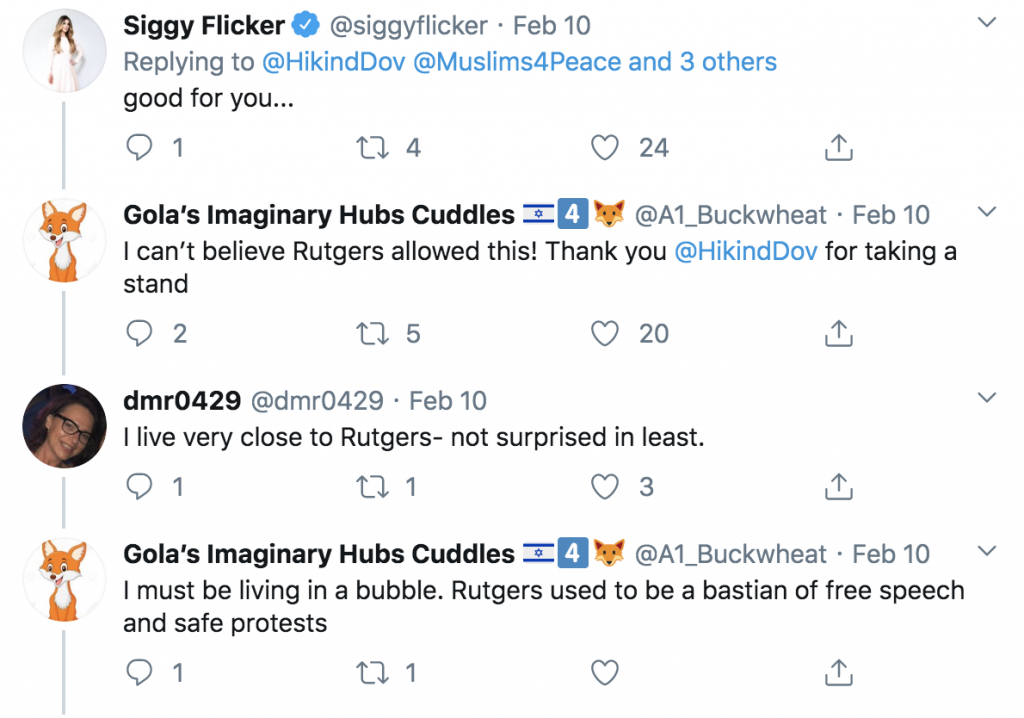 For more videos of Rashida Tlaib's antisemitism click here.