Syrian media are now reporting that the Syrian military intercepted Israeli missiles that were shot at Damascus, the capital of Syria.
More anti-air fire from Syrian air defense tonight against Israeli airstrikes in #Damascus. #Israel #Syria pic.twitter.com/jmr3isIiQh

— GroundBrief (@GroundBrief) December 25, 2018
Missile in flight takes a hard dive and explodes during Israeli attack in #Damascus. #Israel pic.twitter.com/gxxT2u3dSS

— GroundBrief (@GroundBrief) December 25, 2018
Attack
Syrian television had a special broadcast reporting on the continued Israeli "aggression", mentioning that the attack was directed against weapons depots near the capital. They also were reporting that three Syrian soldiers were wounded.
Israel and the IDF have not claimed any responsibility. The IDF has reported that there were no Israeli casualties or damage to property.
Some Israeli media sources are also reporting that the IDF intercepted Syrian missiles fired on Israel tonight.
An IDF aerial defense system activated in response to an anti-aircraft missile launched from Syria.

— Israel Defense Forces (@IDF) December 25, 2018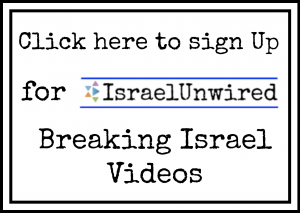 Israeli PM Netanyahu
Yesterday, Netanyahu referred to the attacks in Syria and Israel's military situation, saying, "Israel is ranked eighth in the world, and it is unbelievable. It is because we are systematically nurturing the strength of the IDF and the strength of the security bodies – the Mossad and the Shin Bet – which carry out daring operations for the security of the State of Israel and the safety of its citizens."
"We are continuing with a firm hand to prevent Iran's military buildup in Syria, and we are about to complete the dismantling of the tunnels in which Hezbollah has invested so much, just as we are about to end the disarming of tunnels in which Hamas has invested so much," Netanyahu said.
"The IDF is prepared and prepared for every scenario, and I take this opportunity to salute the commanders and IDF soldiers who guard us 24 hours a day, 365 days a year."