As a Columbia University Teachers College alumnus, I'm absolutely appalled by this recent act of Jew-hatred at my alma mater. This is part of a growing trend of antisemitism on college campuses.  This includes Columbia, and it is getting worse.
Wednesday morning, Jewish Professor Elizabeth Midlarsky was met with two swastikas and the slur "yid", Yiddish for Jew, spray painted in red on her office walls.
Shock
"I was in shock," Professor Midlarsky, who focuses much of her teaching, research, and writing on the Holocaust, told campus newspaper the Columbia Spectator of the incident. "I stopped for a moment, because I couldn't believe what I was seeing."
"It's very bad. I just hope it's not someone within the TC community," Katrina Webster, a master's student, told the New York Daily News. "The goal of education is so that something like this doesn't happen."
Midlarsky was a victim of a similar incident in 2007, when a swastika was spray-painted on her office door and anti-Semitic flyers dropped in her mailbox, according to the Daily Spectator. The vandals had also written her name and crossed it out, the Daily News reported.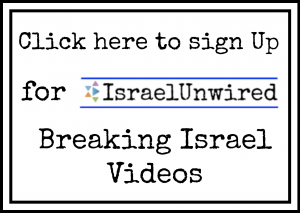 Growth of Antisemitism
Yes, antisemitism has been growing in the United States and specifically on college campuses. There is a synergy of Jew hatred from both the left and the right. The Jew hatred on college campuses is actually mostly from the left, since they are the ones pushing the anti-Israel atmosphere with shutting down pro-Israel speakers and activity and promoting the boycott Israel movement.
All those who use the recent antisemitic events to focus on the growth of antisemitism since President Trump was elected two years ago are ignoring the vast amount of antisemitic events that were taking place before he was elected. Yet it has grown since he was elected, because the trajectory has continued, but it is not connected with his election. It was already a reality and I was discussing this topic even before Donald Trump began his Presidency.