Welcome to the world of Shlock Rock, one of the first Jewish rock bands that inspired young Jews to feel proud of their Jewish identity. This is what the holiday of Chanukah is all about, instilling a sense of pride in our national identity and heritage, and that is exactly what the Shlock Rock Jewish songs were all about. Enjoy the first ever Chanukah music video, produced back in the 1980s before anyone ever imagined that one day there would be an internet with facebook, youtube and non-stop videos.
Shlock Rock
I can say that I grew up with Shlock Rock music. It was hip, fun and inspiring. Their music allowed regular Jewish kids, without much Jewish background, to enjoy Jewish music and connect with their Jewish identity.
The Shlock Rock band put out hit and hit, all with the same goal, to inspire the Jewish youth to feel proud to be Jews, and be inspired to learn more about their Jewish identity.
Back in the 1980s it was only the really studio backed bands that produced a music video for a song, but Shlock Rock was ahead of the curve with this Chanukah hit!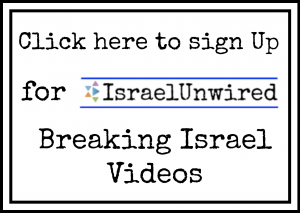 My Menorah
As you can see from their hit Chanukah music song "My Menorah" in the above music video, the music was taken from the famous hit song La Bamba.
Shlock Rock were famour for taking the music from famous hit pop songs and putting Jewish lyrics to them. My Menorah is only one of tons of songs that Shlock Rock wrote and produced. Some were connected to Jewish holidays, some to Jewish personalities and Rabbis, and others about Jewish rituals and values.
One thing that connected all their songs was a love for their Judaism, for their people and for Israel.
Enjoy!