A few years ago Matti Friedman, a veteran Associated Press (AP) journalist who had worked for years at the AP's Jerusalem bureau left to become a novelist. He wrote a groundbreaking Tablet article which blew the cover on the structural problems with media coverage of Israel.
Watch his presentation to a collection of journalists from all over the world who write for Jewish news sources. This was the Jewish Media Summit 2018 and his talk had the audience spellbound.
Whistleblower
When Matti Friedman first came out and exposed the goings on at Associated Press (AP) in Israel, I recognized the pattern. I had a chat with him and told him the same story I told above: he had never been to the APTN offices in London and wasn't working directly with the video side but as soon as I told him he started to rethink about things he'd seen while working at AP in Israel.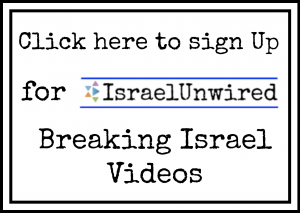 His original whistle blowing article had put the finger on the problem completely: there is a filter through which the news passes. Stories painting Israel in a positive light very often get blocked, negative stories pass. Negative stories about Palestinian leadership almost never see the light of day.
My story on what I saw at the closely linked sister company, Associated Press Television News (APTN) is told in this video and described in length at Israellycool: