In this Diplomatic Dispatch from Jerusalem, Amb. Dr. Dore Gold draws attention to a serious conflict brewing.  It is developing on Israel's southernmost border, the Red Sea.
Dore Gold is an Israeli diplomat who has served in various positions under several Israeli governments. He is the current President of the Jerusalem Center for Public Affairs.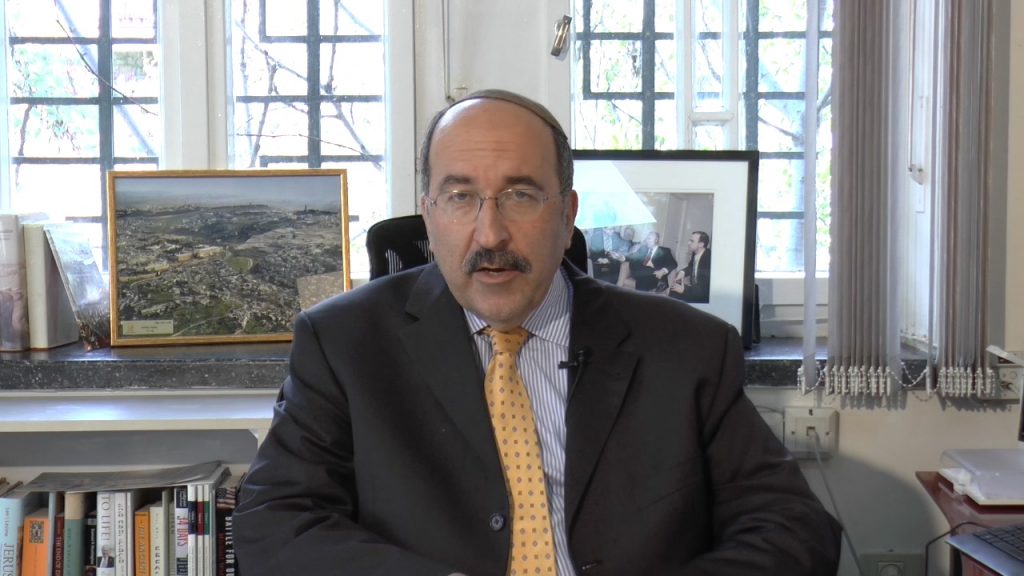 Dr. Gold recently prepared this video dispatch with a very important message.  He points out that with all the various issues of the Middle East, including the heavy focus on Iran and Syria, the world is overlooking a "brewing crisis" in the Red Sea, where a number of countries are:
"scrambling for influence, seeking bases throughout the area, and positioning themselves for perhaps even a future conflict".
Dr. Gold noted, "Given the interests of all the actors appearing now in the Red Sea, the whole region has become far more combustible than it was in the past. Most of the focus has been on Syria and Iraq in recent years…but it may be necessary to give greater attention to the theater of the Red Sea.  …( which in) the next decade could become a serious source of international conflict."
Is This An Israel Issue?
On the one hand, this may not seem like an issue that directly affects Israel.  Looking at the various actors vying for control in the Red Sea, one might ask "What does this have to do with Israel?"  "Why should we care?"
It is important to remember that the 1967 war broke out in this exact area. When Egypt carried out an act of war, it was right here – closing off the Straits of Tiran.  This water way is in the Red Sea and serves as a vital pathway for Israeli shipping.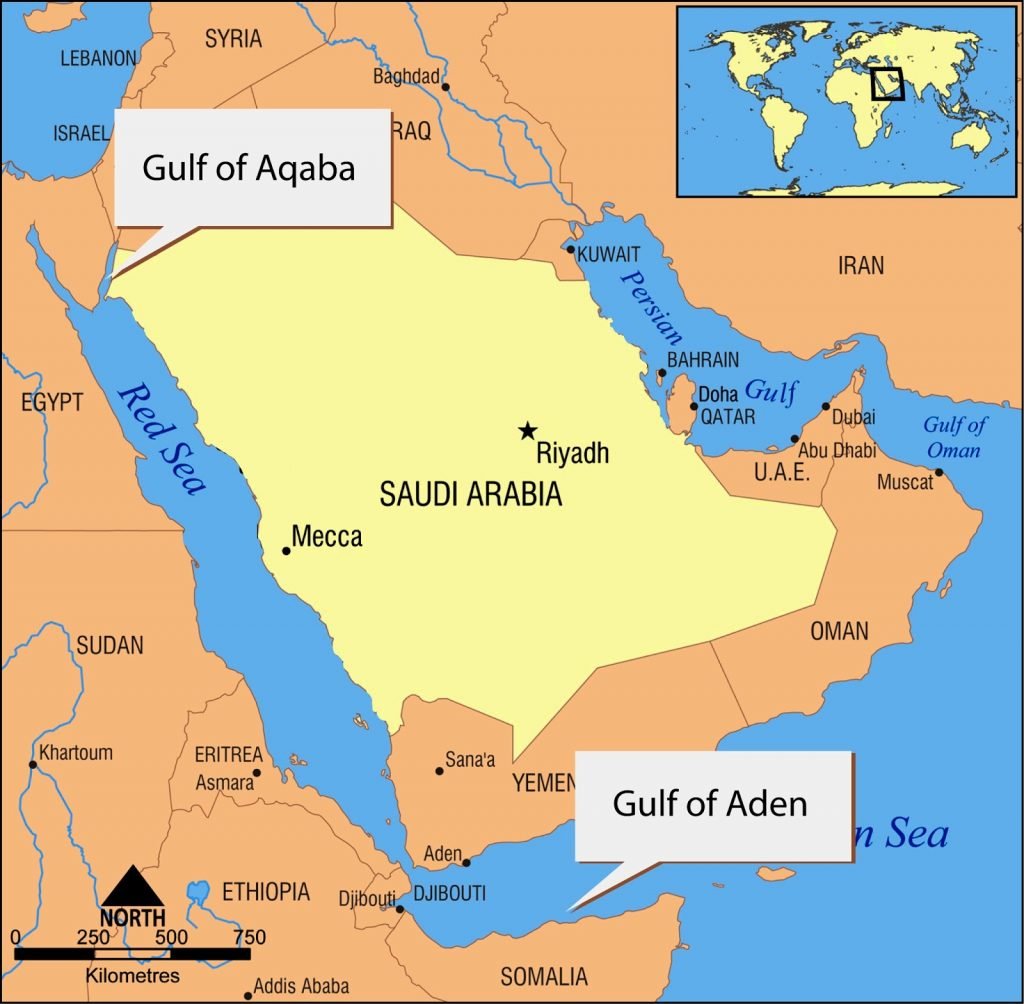 As one can sea, Israeli access to the Red Sea is dependent on safe passage bordering various Arab countries.  Israel needs to pass by a number of African and Middle Eastern countries. With various adversaries of Israel vying for control of the Red Sea, this area has great potential for conflict.  Additionally, it sets up potential hazards for Israel's shipping routes via the Red Sea.
A Regional Issue
As Dr. Gold explains, the first issue causing tension in the Red Sea is the struggle for control over the waters of the Nile River. With Ethiopia in the process of damming the Nile river, Egypt is extremely concerned that it's main water source is in jeopardy.
Then you have regional and global powers all in a race to set up naval bases along the Red Sea – like Turkey, Iran and even China.
Again, this is not just a potential problem for Israel, but for some Arab countries as well.
As Dr. Gold concludes, "Given the interests of all the actors appearing now in the Red Sea, the whole region has become far more combustible than it was in the past. With all the focus on Syria and Iraq in recent years, it may be necessary to give greater attention to the theater of the Red Sea which in the next decade could become a serious source of international conflict."