The Mayor of Portland, Oregon, has consistently allowed progressive protesters to create anarchy on the streets.  He held back the Police from enforcing law and order. Watch the following videos that document the latest episode of anarchists who directed traffic on the streets of Portland this past weekend. Where were the police? Well, it seems the Mayor of Portland has a track record wherein he allows leftist protesters to cause anarchy in the streets of Portland.
Back in the summer, in a report on similar lawlessness in the streets of Portland, a Wall Street Journal article mentioned that "Where were the police? Ordered away by Democratic Mayor Ted Wheeler, who doubles as police commissioner. "I do not want the @PortlandPolice to be engaged or sucked into a conflict, particularly from a federal agency that I believe is on the wrong track," he tweeted. "If [ICE is] looking for a bailout from this mayor, they are looking in the wrong place."
This is the type of street anarchy that routinely happens where I live. Here is video from 6 Oct showing Antifa directing traffic in downtown & threatening people who don't obey with violence. Mayor @tedwheeler, who really runs this town? pic.twitter.com/OgjZNByxat

— Andy C. Ngo (@MrAndyNgo) October 8, 2018
A Global Problem
This anarchistic behavior is a problem for all Western countries, including Israel. It is mostly progressive Westerners today who use violence and spread intolerance towards those they disagree with. In the USA this began during the Obama Presidency with the occupy Wall Street and Black Lives Matter movements. It has now kicked into high gear due to Trump's Presidency with a more conservative agenda, seen at anti-ICE protests and the latest Kavanaugh hearing protests.
This type of behavior and intolerance is also practiced by progressives in other Western democratic countries as well, including Israel. Not all places have escalated to the level of anarchy of the American progressives.  But they can escalate to that level as well. This is very dangerous behavior that we all have to look out for. Whether one loves or hates President Trump, or any democratically elected official in a democratic country. While peaceful protests are allowed, anarchy and street hatred that we now witness from the progressive community in the USA is toxic to a society.
Most discouraging is that progressive politicians, like the Mayor of Portland, choose to withold applying the law against the law breaking progressive anarchists. And this is a potential major problem for all Western democracies.
More Anarchy from the Portland Protests
And here is video of an elderly man who didn't heed their street orders — so they chased him down. #Portland pic.twitter.com/AeXvhUKijO

— Andy C. Ngo (@MrAndyNgo) October 8, 2018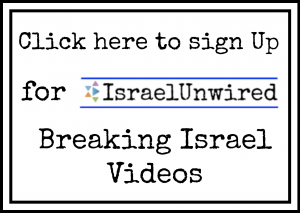 Saturday's street take over was just one in a string of events where the city's leaders abdicated responsibility to uphold the rule of law. Here's an example I investigated from the summer that lasted for weeks: https://t.co/0tukZ1cMih

— Andy C. Ngo (@MrAndyNgo) October 8, 2018
Reactions
If you plan on visiting Portland, cancel your plans or bring your own security. Even the head of the Portland Police Union has called the city a cesspool. The Mayor caters to the agitators, forsaking law abiding citizens.

— Ralph Miller (@ralph_spud79) October 8, 2018
That is craziness. The mayor should be ensuring the safety of his citizens.

— Bornhoj (@bornhoj) October 8, 2018
Progressive Portlandhttps://t.co/3bSWssheurhttps://t.co/CNWXP4VOgP

Portland is nothing like the Portlandia show. Not quirky, weird or funny. Just a sad example of lawlessness and liberalism.

These are NOT isolated events. This is a regular occurrence.

— SplatterPunk (@SplatterPunk32) October 8, 2018
Highlight Reel of Recent Anarchist Behavior