Independent investigative journalist Laura Loomer and Toronto Mayoral candidate Faith Goldy tried to enter the "open to all" Muslim 'Carry the Light Convention' in Toronto. The authorities stopped Loomer and Goldy from being able to enter. The whole purpose of their attendence was to highlight the appearance of voices within the Muslim community at the convention that radicalize the Muslim population. While the mainstream media, and the authorities, ignore the dangers of jihadi/sharia Islam, and its growth in the West, Loomer is a journalist doing the very important work to highlight it in order to try to save the West.

Watch Islamists linked to Saudi-educated hate-monger #SirajWahhaj and supporters of @ISNA_Canada and @ICNA admit their event is 'Muslims Only' with Jews & Christians not allowed. @LauraLoomer confronts them Mullahs https://t.co/IkycTSjYz2

— Tarek Fatah (@TarekFatah) October 7, 2018
Laura Loomer Reports from the Event
Today I tried to attend the ICNA & ISNA "Carry The Light" conference in Toronto, Canada.  It was advertised as free and open to everyone.

When I confronted them about Siraj Wahhaj & Linda Sarsour's calls for Jihad & terror ties, they banned all Jews & Christians from attending. https://t.co/LIlAsodmLN

— Laura Loomer (@LauraLoomer) October 7, 2018
The following truth is critical to the survival of the freedom loving world that Loomer and Goldy try to highlight. When Muslims are the minority in western cultures, they scream minority rights at the top of their lungs.  But when they become the majority there are no minority rights…One just has to look at every country where Islamic regimes rule.
Reactions
The poor officer is more scared about doing their job than the strong ladies who are standing up and enforcing the law.

— Varun Khanna ॐ 🇮🇳 वरुन 🇺🇸 (@varunkhanna) October 7, 2018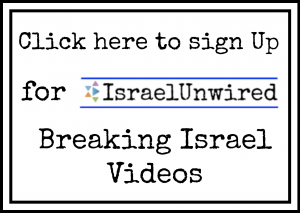 Proud of Laura for raising a voice. And also I see the fact that those Muslims who claim themselves as liberal moderate again not raising their concern. This is simply another example of stealth jihad while they're getting into majority by demographics. No place in western world.

— mansoni (@manoosoni) October 8, 2018
Wow what Hypocrisy.

And when someone questions it they call it Islamophobia.

— Sandeep Laturkar (@SandeepLaturkar) October 8, 2018
They say they are followers of religion of peace, and they are peace loving people . Then why they don't allow others to learn peace.. Or they are afraid that world might see their real peace loving criminal ideology

— Unicorn (@Unicorn37229566) October 8, 2018