An American citizen, Isaam Akel, has been given a life sentence in prison for selling a Jerusalem apartment to Jews. He is lucky, the Palestinian Authority could have been sentenced him with the death penalty! They probably only gave him a life sentence because of the attention he has received fro being a US citizen. UPDATE: The Palestinian Authority has announced that they will be releasing him to US custody. The pressure worked, we got him freed!
What Happened?
Palestinian Authority Sentences U.S. Citizen to Life in Prison for Selling Jerusalem Apartment to Jews https://t.co/NVylCZDfTG pic.twitter.com/VCLhVoF9Xs

— US Embassy Jerusalem News (@USEmbassyIsrael) January 2, 2019
Isaam Akel was sentenced to life in prison with hard labor by a Palestinian Authority court Monday for involvement in the sale of Arab-owned real estate to Jews.
Akel was kidnapped illegaly in Jerusalem by the Palestinian Authority and tortured in their prison. Why? Because he was indicted for being involved in the sale of a Jerusalem apartment to Jews.
The US representatives in Israel were alerted by concerned Israeli citizens. As a result, a US Consulate representative visited him in Palestinian Authority prison. Since his imprisonment, various Israeli individuals were involved in getting media attention as well as political attention to have Akel freed.
"We are aware of reports that a U.S. citizen has been sentenced by a Palestinian court. When a U.S. citizen is incarcerated abroad, the U.S. government works to provide all appropriate consular assistance."
Under Palestinian Authority law, selling land to Jews is illegal and punishable by death. However, such sentences must be approved by the Palestinian Authority chairman Mahmoud Abbas. In this case, probably because of the attention Akel received as a US citizen, Abbas preferred to authorize a life sentence instead of the death penalty.
Last month, US Ambassador to Israel David Friedman demanded the Palestinian Authority release Akel.
The Pal Authority has been holding US citizen Isaam Akel in prison for ~2 months. His suspected "crime"? Selling land to a Jew. Akel's incarceration is antithetical to the values of the US & to all who advocate the cause of peaceful coexistence. We demand his immediate release.

— David M. Friedman (@USAmbIsrael) November 28, 2018
"The Palestinian Authority has been holding US citizen Isaam Akel in prison for ~2 months," tweeted, Friedman.
"His suspected 'crime'? Selling land to a Jew. Akel's incarceration is antithetical to the values of the US & to all who advocate the cause of peaceful coexistence. We demand his immediate release."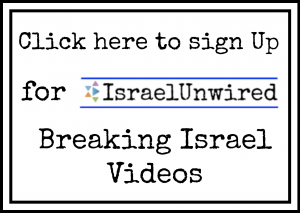 EXCLUSIVE INTELLIGENCE INFO: US Citizen Kidnapped by Palestinian Authority & More