Israeli PM Netanyahu recently ended a historic summit in Europe.  He met with leaders of Bulgaria, Greece, Serbia and Romania in an effort to end the EUs hostility towards Israel.  This is important on many levels.  Prime Minister Netanyahu understands the patchwork of the EU, and clearly is trying to improve Israel's standing wherever he can.  Parts of the EU now understand better than before how serious the threat of radical Islam is.
I am here at the summit of four countries – Bulgaria, Greece, Serbia and Romania. This is the first time that they have invited a leader outside these four countries to participate with them. This is a great honor for Israel. It reflects the rising status of Israel in the world. pic.twitter.com/dkkSC8fZVL

— PM of Israel (@IsraeliPM) November 2, 2018
The Summit
Bulgaria, Greece, Serbia and Romania invited Israeli Prime Minister Netanyahu to a historic summit at the Evksinograd Palace in Varna, Bulgaria. None of these countries are the dominant countries of the EU.  But they are all vital pieces of the loose EU framework.
Ending EU Hostility
Romania takes over the E.U. presidency on Jan. 1, 2019. PM Netanyahu told his Romanian counterpart that Israel defends Europe by preventing dozens of attacks on its soil. This is a key message that the current leadership of the EU and of most Western European countries conveniently ignore.  Instead, they continue to be hostile towards Israel. Netanyahu hopes that with Romania at the helm of the Presidency, this hostile attitude towards Israel can change.
Netanyahu told reporters before he left Israel for Bulgaria, that he wants to work with these countries.  His goal is "to change the hypocritical and hostile approach of the E.U." towards Israel.
"This is not just a meeting of friends" he added. "It is also a bloc of countries with whom I want to promote my policy.  To change the hypocritical and hostile attitude of the EU."
Netanyahu's Statements
After the historic summit, the Israeli Prime Minister released the following statement: "I am here at the summit of four countries – Bulgaria, Greece, Serbia and Romania…Specifically, each one of them promised me that they would improve their voting on issues that concern us both in the European Union and in the UN…We uncovered recently several attempts to launch terrorist attacks on the soil of Europe.  And we stand together in this battle against terrorism and against militant Islam…This is not merely a battle for the future of our countries, but for the future of our common values and our common civilization, and by cooperating, we are stronger. We are stronger together…"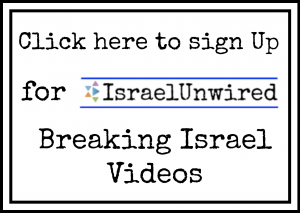 PM Netanyahu's Full Speech at the Summit
Prime Minister Benjamin Netanyahu remarks at meeting with the leaders of the member countries of the forum: Bulgarian Prime Minister Boyko Borisov, Serbian President Aleksandar Vučić, Greek Prime Minister Alexis Tsipras and Romanian Prime Minister Viorica Dăncilă.