There is an Arabic word for this "Taharrush". A mob of men just mass assault women in the streets.
A mass harassment parade in Egypt. Tens of men chasing 3 girls. This is a society infested with members of the Muslim Brotherhood. pic.twitter.com/hSKQzyMwmQ

— Imam Tawhidi (@Imamofpeace) August 25, 2018
Organized Sexual Assault
Taharrush refers to organized sexual assaults where a mob of men encircles a woman while outer rings of men deter rescuers. In addition to the horror of being attacked, men surrounding the assaulted women pretend to be there to help the women, adding to the confusion.
Women assaulted in this way have reportedly been groped, stripped, beaten, bitten, penetrated with fingers, and raped. Some people call these types of attacks the "circle of hell."
Commentators say the attacks reflect an Islamic misogynist ideology that penalizes women for leaving the house, seeks to terrorize them out of public life, and views sexual violence as a source of shame for the victim, not the attacker.
The Story of Lara Logan
These mass sexual attacks only began to get noticed by Western media after the attack of CBS news correspondent Lara Logan. While she was reporting the 2011 revolution in Tahir Square in Cairo, she was assaulted by hundreds of men, in the fashion described above.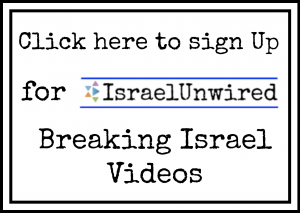 The Assault of Lara Logan on Camera

Reactions to the Recent Mass Assault
I'm on a woman's travel list with nearly 100,000 women, and the number one location they all report being sexually harassed, chased, groped, attempted rape, and in some cases actually raped – is Egypt. Morocco and Turkey came in after that. They are degenerate barbarians.

— Cherry 🍒 (@RedBingCherry) August 25, 2018
This is rape culture. Still many are questioning what these 3 women did and blame them for the attack. These men should be executed and everyone who thinks alike. Enough with making everything relative to protect perpetrators of crimes against women.

— ~Gem~ (@_GemArt_) August 25, 2018
That's their mindset. My Egyptian ex husband used to say if a woman got raped she must of done something wrong to get raped. Most of them think this way.

— Stop UK Marriage Fraud 👰🤵💷💔🇬🇧 (@stopukmarriagef) August 25, 2018
Extremely disturbing! I STILL don't understand the degressive left on this? Why do they make excuses for this rape culture? Afraid of being called a racist? Islamophobe? Twitter just bans me, pointing out the truth! Wait, doesn't a M_____ & his 300 million/controlling interest?!

— ^v^™ Rick (@Heretic__13) August 25, 2018
A culture so repulsive that mass groping in gangs actually has a name.. and thought of as a game by the culprits

— Chris (@88RedC) August 25, 2018