Southern Israelis had to run to the shelters over the Sabbath with Gaza terrorists shooting over 30 rockets into Israel. Thankfully, Israel's Iron Dome system shot down most of the rockets.
Few Israeli Casualties
Thankfully only 6 Israelis in the Israeli city of Sderot were lightly wounded. They were all evacuated to Ashkelon's Barzilai Hospital. This low Israeli injury rate was because most of the Gaza rockets were shot down by Israel's Iron Dome missile defense system.
When the world complains that Israeli casualty rates are lower than the Muslims in Gaza, that is because we invest in defending our civilians while our enemies in Gaza invest in murdering our civilians, without doing anything to defend their own civilians. Not only that, but they use their own civilians as human shields to then smear Israel in the media as killers of their civilian population. They use violence as part of their propaganda war against Israel, while Israel tries to minimize enemy casualties and invests in defending Israeli civilians. Yet the mainstream Western media always smear Israel.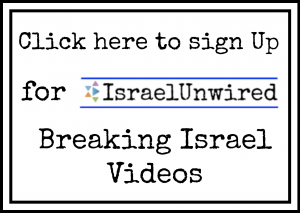 Israel's Response
In response to the massive Gaza attack, the Israeli air force attacked over 80 military targets in Gaza.
"The Aerial Defense array is widely prepared for ongoing days and for a wide range of scenarios. Last night, we operated our systems to prevent many rockets from the Gaza Strip to hit Israel. All of the threats that were aimed at populated areas were fully and successfully intercepted. The rest of the threats fell in open areas," said Commanding officer of Iron dome's 947th Battalion, Lt. Col Nir.
"We are prepared every day of the year, whether it be day or night," added Major Elad, who is the deputy commanding officer of the 947th Battalion.
"During the last few weeks we have had to be more alert than usual, and so there is no distinction between the regular week and the weekend. We are always at the same level of readiness and vigilance. The soldiers in the Interception Management Center and the soldiers in the field at the launching sites are all at a very high level of readiness and vigilance," continued Major Elad.
"There is nothing that can surprise us, we prepare our forces to be ready and to respond very quickly under incredibly short time constraints. Although the teams in the field are young, they are a very experienced group and are alert and ready and know how to respond to any threat. We execute our mission with great passion and vigilance. We are ready to defend the citizens of Israel at any time and in any place."
Israeli Air Force Strikes Gaza Target