Iran is now moving missiles into Iraq, opening a whole new front against Israel, in addition to Lebanon and Syria.
Battle #1: Shiite Muslims vs. Sunni Muslims
This is the battle between Iran and the Sunni countries. While Iran is the sole Shiite Muslim country in the Middle East, with the assistance of the Obama administration, it now poses a huge threat to the Sunni Muslim countries. Over the past few years, the Shiite Muslim Republic of Iran has taken charge of Iraq, Lebanon and Syria. The Sunni Muslim countries of Saudi Arabia, Jordan and Egypt are very much afraid of the new geo-political situation vis a vis Iran. Yemen, with a slim Sunni majority, is already in trouble. The Iranian backed terror offensive of the Shiite Houthi rebels is a serious threat to them.
Battle #2: The Iranian battle against Israel
This is a battle that is taking place right before our eyes on a low flame. The Iranian backed Hizbullah in Lebanon has basically taken over Lebanon. So the Lebanese army is basically an Iranian army. This is in addition to Hizbullah's 150,000 Iranian rockets aimed at Israel. Thanks to the Iranian intervention in Syria, Syria is now an Iranian proxy state as well. And now Iran is moving ballistic missiles into Iraq on Israel's eastern flank.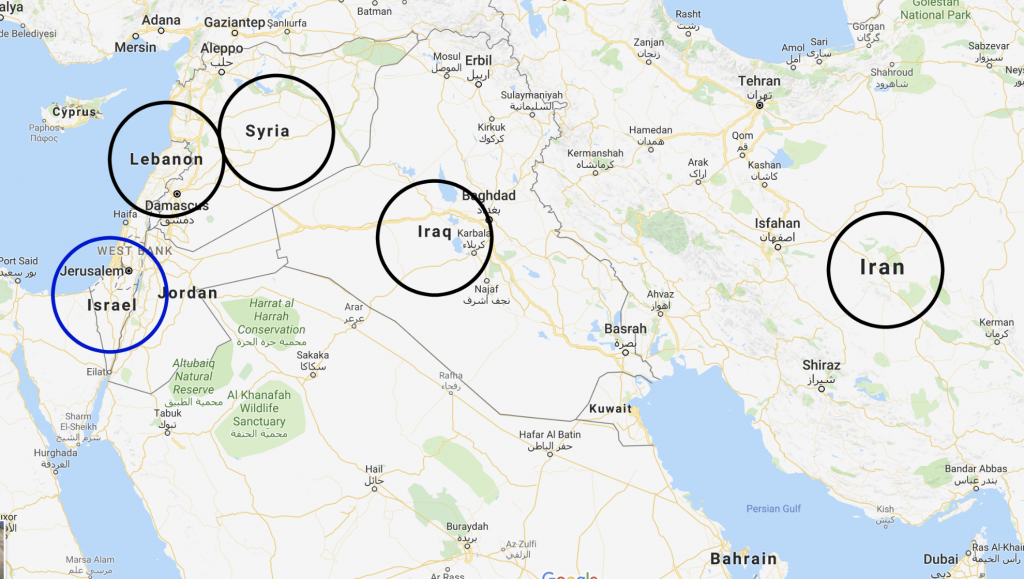 This is the reason why some Sunni Arab countries, also traditionally at war with Israel and supporters of terror groups active against Israel, are normalizing relations with Israel. The Sunni countries know that Israel is the only country they can trust.  Only Israel will stop Iran's aggressive plan to overtake the Sunni ruled countries.
Additional Analysis on Iran's Latest Moves