Everyone has had enough of the evil regimes in the world. The people of Iran are furious about the deal with China – and rightfully so.
People in several Iranian cities took the streets on Monday condemning a 25-year-deal between china and Iran pic.twitter.com/E2YnNohyIg

— AVA TODAY (@ava_today) March 30, 2021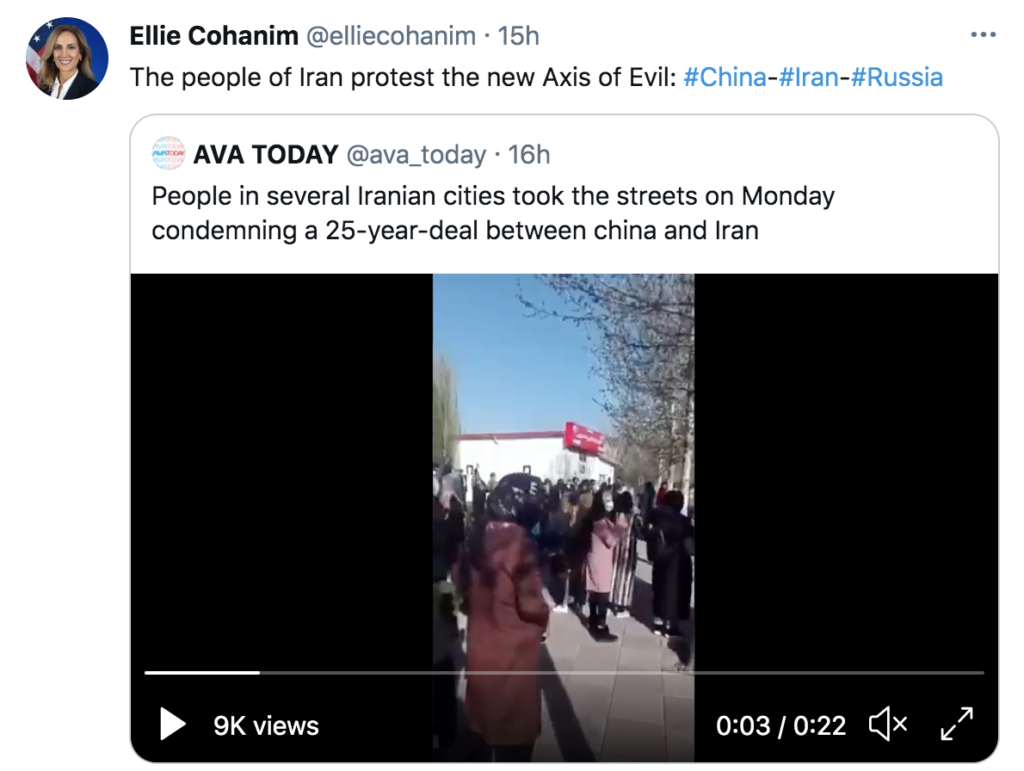 The Evil Deal with China
Some of the latest news about the evil regimes of the world is the deal with China that Iran signed. Two evil leaderships promising to continue supporting corruption. Both these regimes torture their own people. Both are guilty of crimes beyond imagination. And the Iranians know it. The people of Iran are sick of it.
According to Fox News, "The deal was five years in the making. While details were not made public, it is rumored to involve a guarantee of cheap oil to China for two and half decades in return for Chinese investment in Iranian infrastructure. The deal's value is estimated at $400 billion, and Iran makes no secret that it's interested in access to Chinese technology. There has been speculation that the deal could include the establishment of a Chinese-Iranian bank, which could help trade in the face of U.S. sanctions against Iran."
Iranians have had enough of their regime putting the people last. They have had enough of the sinful acts of the Iranian leadership. It is courageous of them to come out to the streets to protest.