The IDF destroyed a Hamas terror tunnel that went into Israel from the Gaza Strip. Thank G-d, the IDF destroyed it. These terror tunnels are a main part of the Hamas strategy to infiltrate into Israel, and then murder and kidnap innocent Israeli Jews.
Walking Through a Hamas Terror Tunnel
BREAKING: We just destroyed a cross-border terror tunnel that infiltrated #Israel from #Gaza.  Built by Hamas with the aim of carrying out an attack on a nearby Israeli community. This is the 15th tunnel we've destroyed in the last year. pic.twitter.com/VbZLSbAiXc

— Israel Defense Forces (@IDFSpokesperson) October 11, 2018
Hamas invests $3 million to build each tunnel. The Hamas intended to conduct a terror attack in Israeli territory using the tunnel.  But the IDF destroyed it after it caught on to the tunnel.  Yet, the world blames Israel for a humanitarian crisis in Gaza.  Why not criticize Hamas who wastes money in order to murder Israelis instead of helping its own people.
🛑 Earlier today, IDF destroyed a #Hamas terror tunnel, leading from #Gaza into #Israel.

1 tunnel = about $3 million. To put in context, that aid could've been used to build:

🏥 20 Medical clinics
🏫 6 Schools
🏡 85 homes
🕌 7 Mosques

And to provide: Electricity ⚡️ & Food 🍽️ pic.twitter.com/IvVIARaand

— Arsen Ostrovsky (@Ostrov_A) October 11, 2018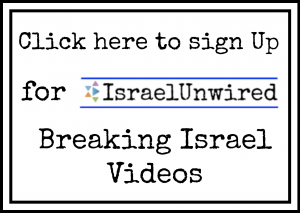 IDF Statement
The route of the tunnel was discovered as part of the ongoing technological, operational and intelligence efforts to locate and neutralize terror tunnels. These efforts began during Operation "Protective Edge" and have expanded over the last year.
Branched out over several locations, the tunnel was dug from numerous digging sites and combined different structural methods.
An engineering operation led by the Southern Command, the Intelligence Directorate and MAF'AT (the Administration for the Development of Weapons and Infrastructure) neutralized the tunnel within Israeli territory.
The IDF's advanced technological capabilities are constantly improving and will continue identifying tunnels and neutralizing them while the construction of the underground barrier continues simultaneously.
Since October 2017, 15 tunnels have been neutralized in the Gaza Strip.
Nikki Haley saw firsthand the security challenges faced by Israel when she visited a terror tunnel on the Gaza border in June 2017.  She brought the truth to light in fighting anti-Israel bias in the UN. We thank you @nikkihaley for your brave and dedicated service. pic.twitter.com/RybbVM0Wyg

— COGAT (@cogat_israel) October 10, 2018