The IDF blew up over 100 IEDs and grenades along the Gaza perimeter fence.  Hamas terrorists threw them near or over the fence yesterday as part of the violent demonstration.  More than 20,000 rioters participated at the border fence riots.  The riots are still mass disturbances.  They threw grenades and explosive devices at IDF soldiers.
WATCH: Look at what we found this morning after 20K Palestinians from #Gaza swarmed #Israel's border fence last night. pic.twitter.com/nSbrXWliYo

— Israel Defense Forces (@IDFSpokesperson) September 29, 2018
Playing with Fire
The Gazans are playing with fire. The more violence they use against us, the sooner they bring about their own destruction. Israel will not continue to restrain their response forever.
Killed and Injured
According to Gaza medical sources, seven Gazans were killed in the rioting and at least 506 were injured. Considering more than 20,000 people rioted at the border fence, it sounds like the IDF was extremely restrained. Any other country would have killed and injured hundreds, if not thousands of these rioters. Once again, instead of being thankful that they riot against the Jewish army, they bash Israel and the IDF in the media. And the media just plays along.  They negate Israel's right to self-defense, a right that every sovereign nation has in such circumstances.
The rioters operated in several locations along the Gaza/Israel border. They sabotaged the security infrastructure and tried to break through the fence at several locations.  They threw more than 100 improvised explosive devices and explosive grenades at IDF soldiers and the perimeter fence.
In response to the use of grenades and explosive devices, the Israeli Air Force carried out two attacks in the northern Gaza Strip.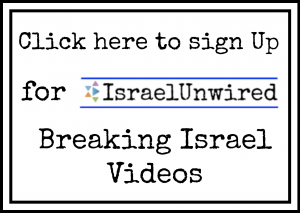 IDF Statement
The IDF Spokesperson on Saturday blamed Hamas.
"Hamas continues its terrorist activities along the Gaza Strip.  They cynically use Gaza residents and endangering children sent to the fence as a cover for terrorist activities," it claimed. The terrorists injured thirty five children and four women in Friday's riots.
"Hamas is responsible for directing the violent acts and for their consequences," the statement said. "The IDF is determined to continue to act to protect the citizens of Israel against those who want to harm their security. The IDF is prepared to act in the face of similar attacks, and any attempts to carry out terrorist activities will encounter a severe response."