Ori Ansbacher is the latest victim of terror, brutally murdered by an Arab from Hebron for her crime of being a Jew living in her homeland. Thankfully, Israeli special forces found the suspected murderer in lightening speed. Unfortunately, the terrorist will probably just sit in jail, while he and his family receive reward money from the Palestinian Authority instead of actually receiving a punishment that would deter all future terror. The Friday funeral of Ori was heartwrenching, yet her friends and family took a moment and sang a special song in her memory.
Song of Redemption
Mourners at Ori's funeral sung a song of redemption that we sing every Friday night as we bring in the Sabbath.
הִתְנַעֲרִי מֵעָפָר קוּמִי לִבְשִׁי בִּגְדֵי תִפְאַרְתֵּךְ עַמִּי עַל יַד בֶּן יִשַׁי בֵּית הַלַּחְמִי קָרְבָה אֶל נַפְשִׁי גְאלָּהּ
"Shake yourself free, rise from the dust. Dress in your garments of splendor, my people, By the hand of Jesse's son of Bethlehem, redemption draws near to my soul."
This is the story of the Jewish people. We are returning home. We are experiencing the redemption. Unfortunately, there are powers out there that don't want the Jewish people to return and be sovereign in our homeland. Our Arab Muslim neighbors try to kill us all the time, but they will never stop us from the miraculous redemption process we are experiencing.
The Arrested Terrorist
The suspected terrorist was caught in a mosque in an Arab village adjoining Ramallah. Police and special IDF forces were able to find his location following forensic evidence collected at the crime scene on Friday.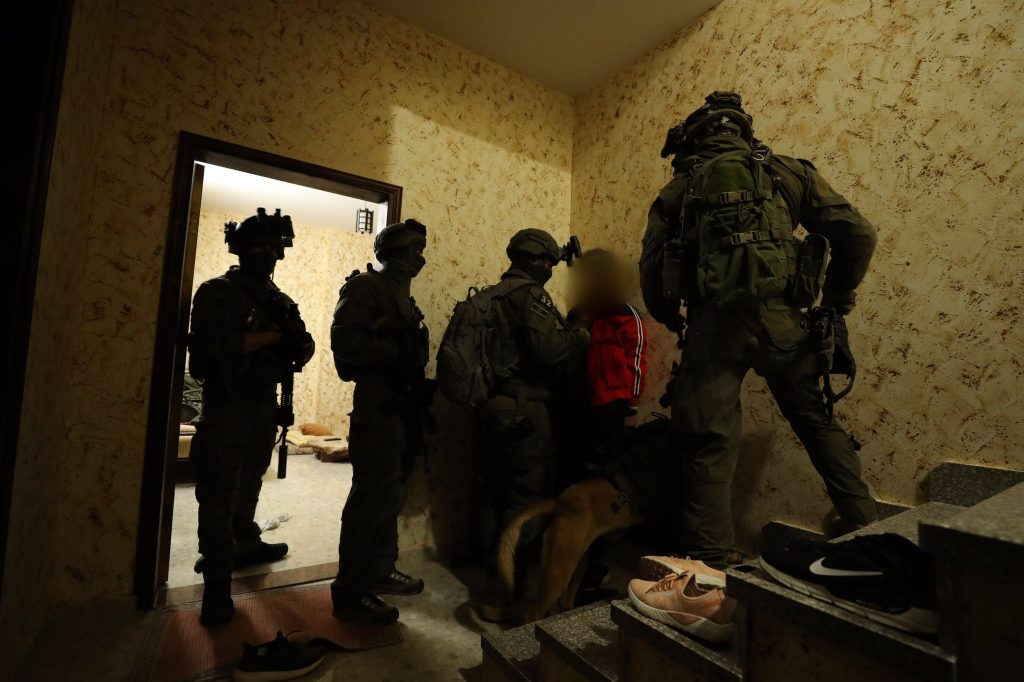 The suspect is in his 30s, a resident of Hebron. The Secret Services took him in for interrogation. He is known to the security forces and has been staying illegally in Israel.
During the arrest, IDF forces were faced with violent riots by locals, who hurled stones and other heavy objects.
The Ansbacher family was updated shortly after the arrest.
Na'a, the mother of Ori, said at the grave that "You will not have time to learn, get married and travel in all the places you wanted. You will not be able to realize all the dreams you wanted so much to realize. We are returning you to the land you so loved."
The True Solution to Terror