29 year old May Afana decided to ram her car into a tent full of IDF soldiers on the side of the road. Thankfully, the IDF officers were warned of the oncoming car and she smashed right into the rock hillside without hitting any of them. She then got out of the car, took out a knife and tried to stab the soldiers. Thankfully, she was shot dead before she was able to hurt any of the soldiers.
Take a good look at May Afana below. She did not try to murder Israelis because she is some poor Arab Muslim living destitute. She tried to kill them because she lives in a genocidal culture called "palestine" that educates their young to hate and murder Jews in order to get to heaven, receive forgiveness for past sins or earn "pay-to-slay" money for their families.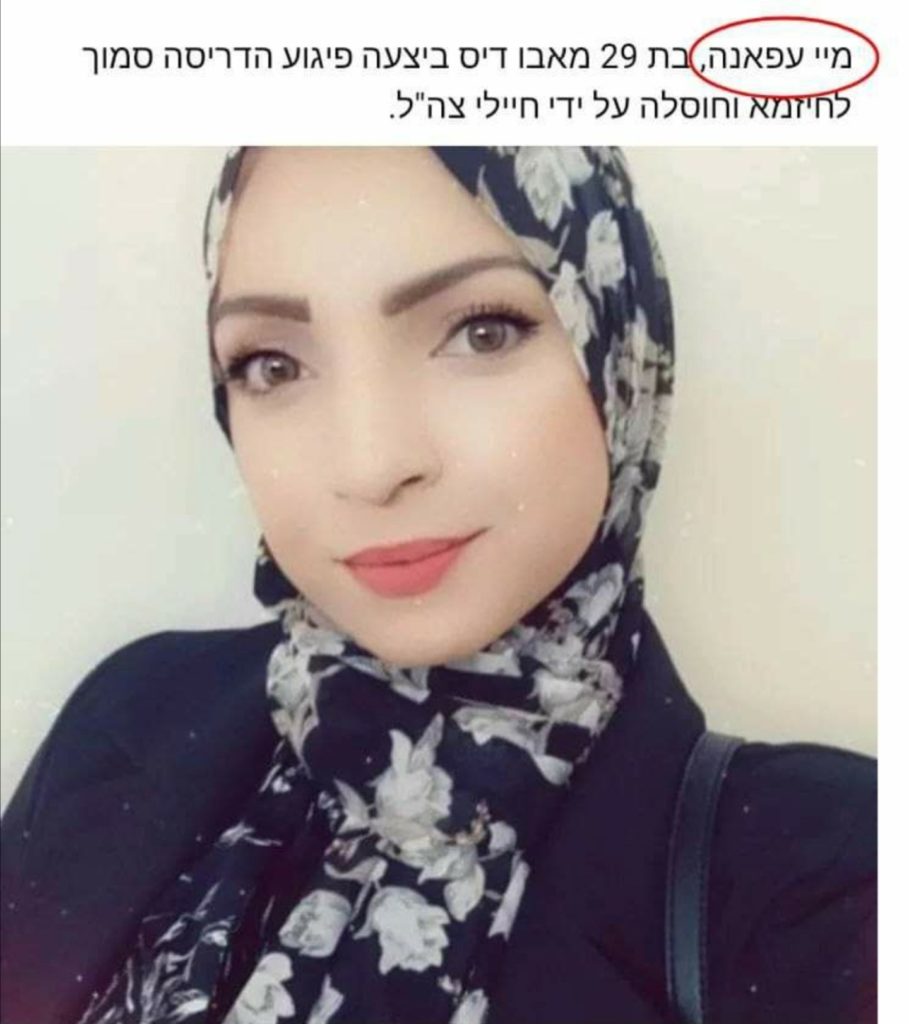 Female Terrorist Attack #2 Today
This is the second female terrorist attack today. The woman below was stopped after taking out a knife to stab IDF soldiers outside the Cave of the Patriarchs and Matriarchs in the Jewish ancestral city of Hebron. Thankfully, she was stopped before she was able to hurt anyone.
מעצר המחבלת במחסום המאפיה סמוך למערת המכפלה בחברון👇 pic.twitter.com/lDDBA0GvEy

— Real News IL (@RealNewsIL) June 16, 2021
One thing about the palestinian Arab Muslims is that they are equal opportunity terrorists. Men and women join their ranks of terrorism.
This is not a people who want peace. This is a people who worship hate and killing Jews.