Dr. Pierre Kory became known in America, and around the world, after he successfully treated covid-19 patients with Ivermectin and pleaded at a Senate hearing for the US government to look into all the research he and other doctors had already compiled on the treatment. (See the video at the bottom of this article).
Today, in response to a World Health Organization tweet, Dr. Kory replied with a shocking twitter thread about all his recent research into the science behind vaccines.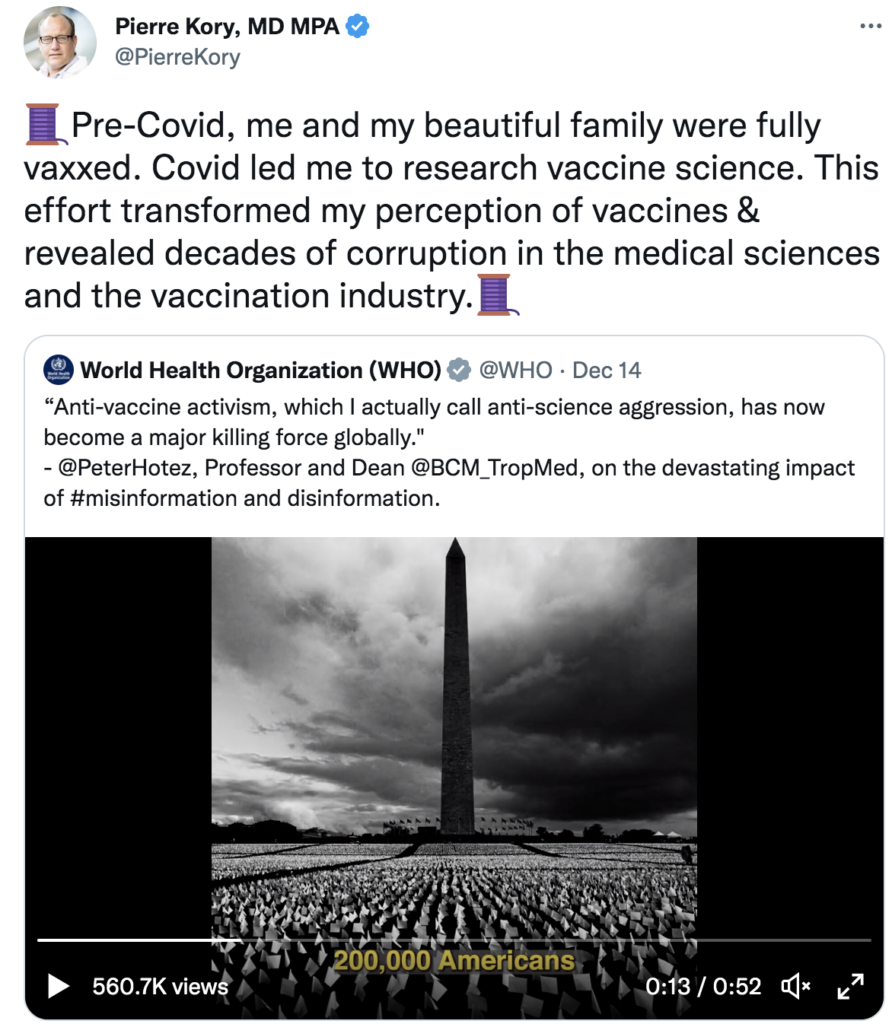 His Twitter thread then continued:
"Pro-vaccine propaganda has been immensely successful for many decades and ended up literally defining the field of Pediatrics. The idea that vaccines are the backbone of historic improvements in population health is built on myths."
"Hotez & the WHO are doubling down, trying to bury the fact that, from the smallpox vaccine myth to the polio vaccine myth to now, it is actually "pro-vaccine activism" that is the major killing force globally. Immense data supports my conclusion."
"I stand by this statement and will do so to my grave. If I had young children today, not one would get even a single childhood vaccine. Thank you Twitter for allowing me to publicly state my data-driven & highly researched interpretation of vaccine (non) science."
"Hotez is an indescribably dangerous man. The WHO is literally run by Gates & the vaccination industry (same thing). They must be stopped. Our health & our lives depend on it."
Sample Reactions to Dr. Kory's Bombshell Tweet thread on Vaccines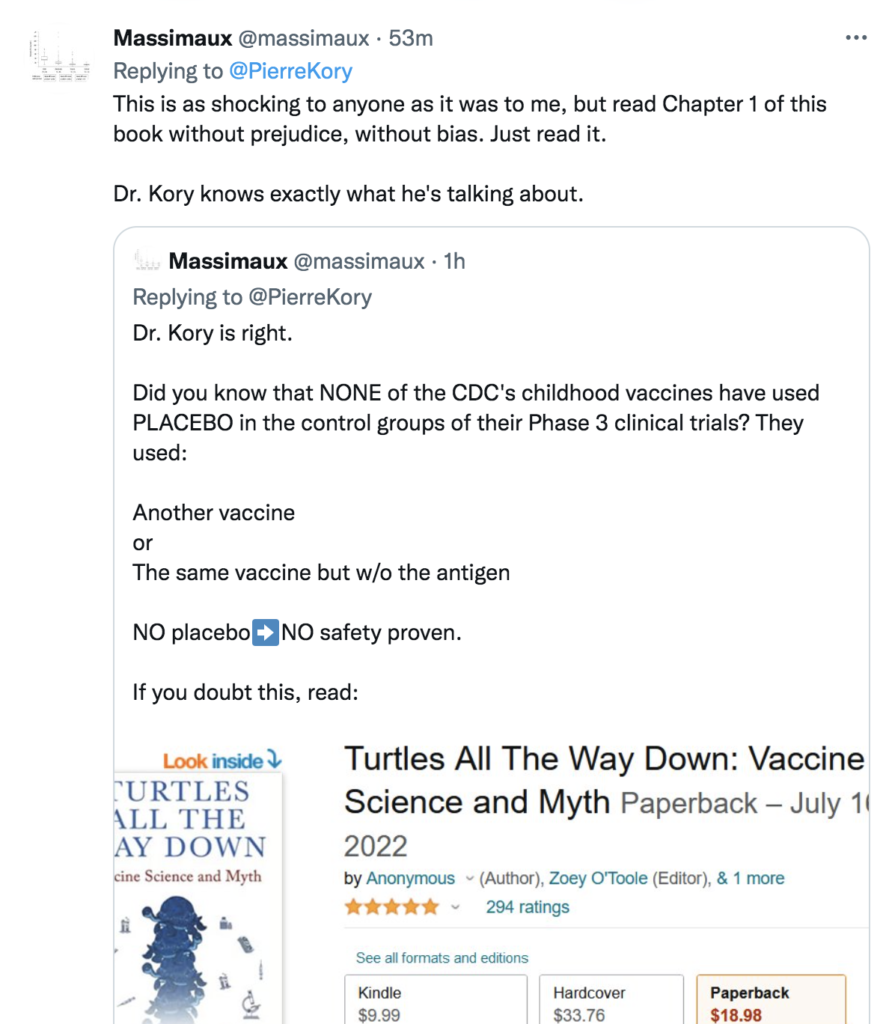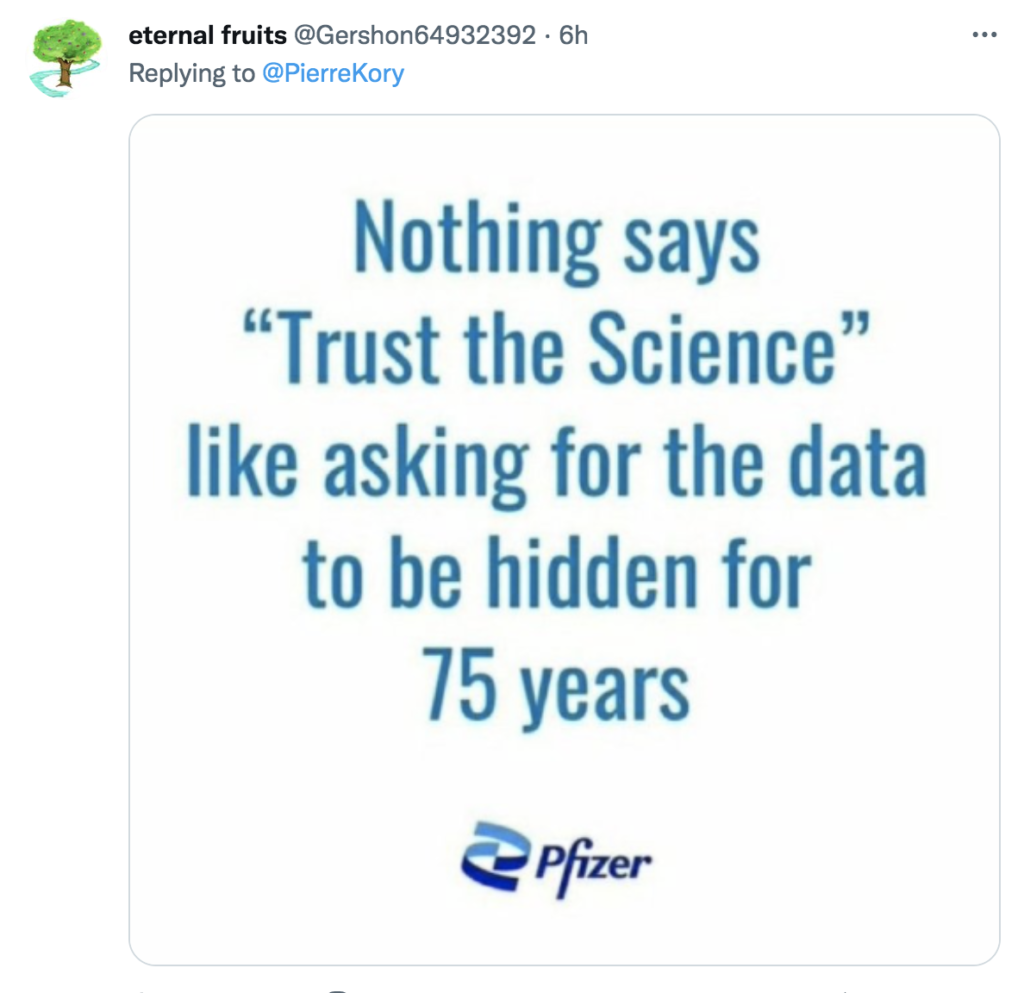 Dr. Kory's Senate Presentation in Dec. 2020
Dr. Kory presented at a Senate Hearing back in Dec. 2020 pleading with Congress to go over the research on Ivermectin and other medical treatments for Covid-19 that were being ignored.
Facebook Comments