Ben & Jerry's just launched the new "resist" flavor together with anti-semite Linda Sarsour to support the Women's March movement. As Ben & Jerry say themselves in the following video, the purpose of this new "resist" flavor is to resist President Trump and galvanize voters to vote against Trump Republicans in next week's elections. Proceeds earned from the sale of this new flavor will be donated to four non-profit initiatives including the Women's March. Unfortunately, some of the leaders of the women's march movement are also associated with Louis "Jews are termites" Farrakhan.
The leadership of the Women's March has embraced Louis Farrakhan and gone to bat for him repeatedly.

Farrakhan calls Jews "Satanic" and "termites."

That's some nasty ice cream. https://t.co/Iy2u6Y8Neb

— Sohrab Ahmari (@SohrabAhmari) October 31, 2018
Reactions
Ben and Jerry's first foray marketing sour cream honoring person – @lsarsour – who dishonors millions of #Jews in #Israel and millions more #Zionist supporters the world over @benandjerrys #SWC

— SimonWiesenthalCntr (@simonwiesenthal) October 31, 2018
Part of the proceeds from the sale of Resist will go to the Women's March
Which is led by the notoriously anti-Semitic Linda Sarsour and others who continue to praise and adore anti-Semitic Louis Farrakhan.

— dwlondon (@dwlondon1) November 1, 2018
@benandjerrys #Resist Endorsed by #LindaSarsour. Biggest Jew Hater, except for her pal Louis Farrakhan, Sarsour is Israel's biggest detractor. Some of you agree with her but, she's wrong! I will never trust a product @lsarsour endorses. Now we know not to trust Ben and Jerry's. pic.twitter.com/myEgDbaqG5

— NinaAnnChannin (@NinaAnnChannin) November 1, 2018
@benandjerrys do the right thing & pull Sarsour & Women's Movement from Pecan Resist. Supporting Sarsour & minimizing her anti-semitic ties is reprehensible. How can they claim to support justice & equality through a woman & a group that are blatant anti-semitic hate mongers?

— Sharon Moerdler (@Jinjy926) November 1, 2018
@benandjerrys so you advocate antisemitism? By having Linda sarsour photo op with your "resist" product, you are. I will be advocating that everyone I know NEVER buy your product again

— Nontrad Doc, DO (@NontradDoc) November 1, 2018
A Disgrace
Launching this new flavor with Sarsour, who has publicly called to dehumanize Jews, is a despicable act. Ben & Jerry themselves are Jews.  Now they are working together with someone who just called to dehumanize their fellow Jews.
Do they know what the word "Resist" means?
The REAL resistance is from the women who speak out AGAINST sharia, NOT for!!!
They are not acting like a business, but the pushback will be felt with all their shareholder's pockets…#boycottbenandjerrys pic.twitter.com/GDg2kOE67T

— NO2BDS.ORG 🇮🇱 (@no2bds) November 1, 2018
In addition, they want funds raised from sales of "resist" to go towards the women's march movement, whose leadership includes other people associated with the anti-semite Louis Farrakhan.
"The Women's March Has a Farrakhan Problem," The Atlantic ran in March, reporting on the "three Women's March co-chairs — Linda Sarsour, Carmen Perez, and Tamika Mallory" who all have ties with the openly anti-semitic Farrakhan:
When asked directly about the Women's March close ties to Farrakhan, a spokeswoman for Ben & Jerry's told the IJR publication that they may not agree with all the groups they partner with, but they are "comfortable" with having different views, even "controversial" ones:
"We're comfortable with the idea that the people and the causes we partner with may have a point of view different from our own on some issues. They can be controversial, just as we can. Linda may not agree with everything we've done. But the work that she has done to promote women's rights, as co-chair of the Women's March, is undeniably important and we are proud to join her in that effort."
They included a statement from Women's March's Linda Sarsour: "We recommit ourselves to dismantling anti-Semitism and all forms of racism."
Sarsour Dehumanizing Jews
At the annual Islamic Society of North America (ISNA) convention recently held in Houston, Texas this year, Sarsour showed her true colors.
She spoke to her fellow Muslims and told that that if they aren't sufficiently engaged in advocating for the Palestinian cause then "you as an American Muslim are complicit in the occupation of Palestinians, in the murder of Palestinian protesters. So when we start debating in the Muslim community about Palestine, it tells me a lot about you and about the type of faith that you have in your heart."
She continued, "if you're on the side of the oppressor, or you're defending the oppressor, or you're actually trying to humanize the oppressor," she said, "then that's a problem sisters and brothers.  And we got to be able to say: that is not the position of the Muslim American community."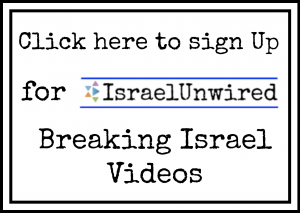 The Democrats have an Anti-Semitism Problem
Linda Sarsour has been praised by Democrats like Hillary Clinton, Bernie Sanders and Alexandria Ocasio-Cortez.
Does the Democrat party leadership really want to continue to embrace Linda Sarsour? If they continue to do so, what conclusions should we all come to?
You embrace virulent antisemites and whitewash antisemitism.
You called the murdering of our people "resistance."
Then you stated you're "proud" of @HatemBazian who RTs classic antisemitic hate speech
You embrace Farrakhan who calls us "termites"

Your comments aren't welcome here. pic.twitter.com/EqmvtnsRmD

— StandWithUs (@StandWithUs) October 27, 2018
If you blame Trump for #Pittsburgh, but said nothing when Farrakhan called Jews termites or Sarsour embraced him, you're not serious people.

If you blame anti-Semitism on one individual, one party, one political or religious orientation, you're historically illiterate.

— Julie Lenarz (@MsJulieLenarz) October 28, 2018
We are proud to announce that our newest flavor, Pecan Resist, supports the important work of @netargv, @womensmarch, @ColorOfChange, and @HonorTheEarth. Join them here >> https://t.co/b7mu4tVPYE pic.twitter.com/8fFJ6vL3vF

— Ben & Jerry's (@benandjerrys) October 30, 2018
Boycott Ben & Jerry's?
For everyone in Israel who enjoys eating Ben & Jerry's ice cream, contemplating boycotting the brand due to its new flavor "resist", here is a statement from Ben & Jerry's Israel…
"Ben & Jerry's Israel is an independent and Israeli company," it wrote on Facebook. "All of the products sold in Israel are made in a factory located in Beer Tuviya.  We buy our milk and cream only from Israeli producers. We have no connection to the decisions made by the global brand, and we don't get involved in local or world politics."
The company added that it had no intention to sell the new controversial flavor in Israel and it will "continue to work and act for the community and for Israeli society." The Israeli factory does often produce some of the global brand's limited edition flavors.  But it chooses which products to offer in Israel.
Ban global brand or hurt local independent brand? A tough call.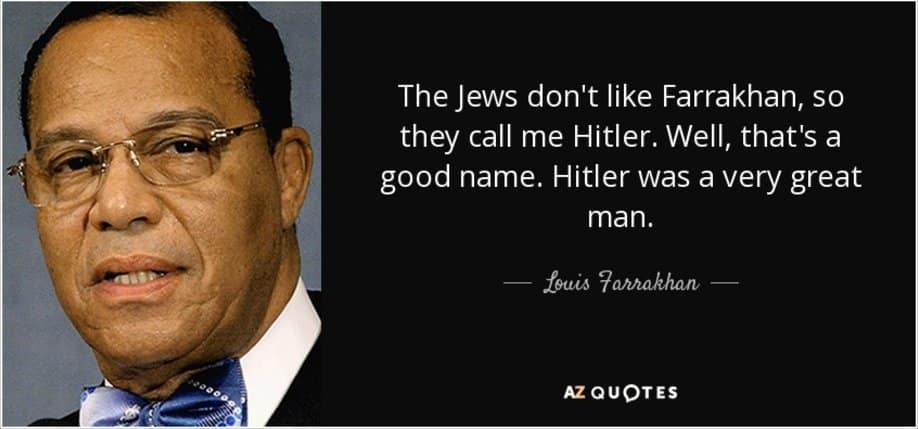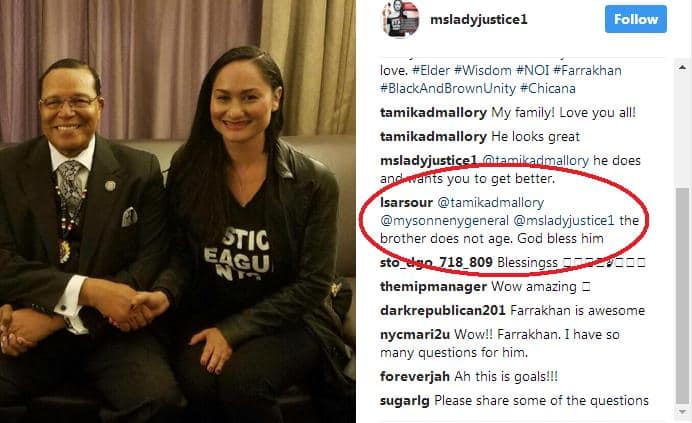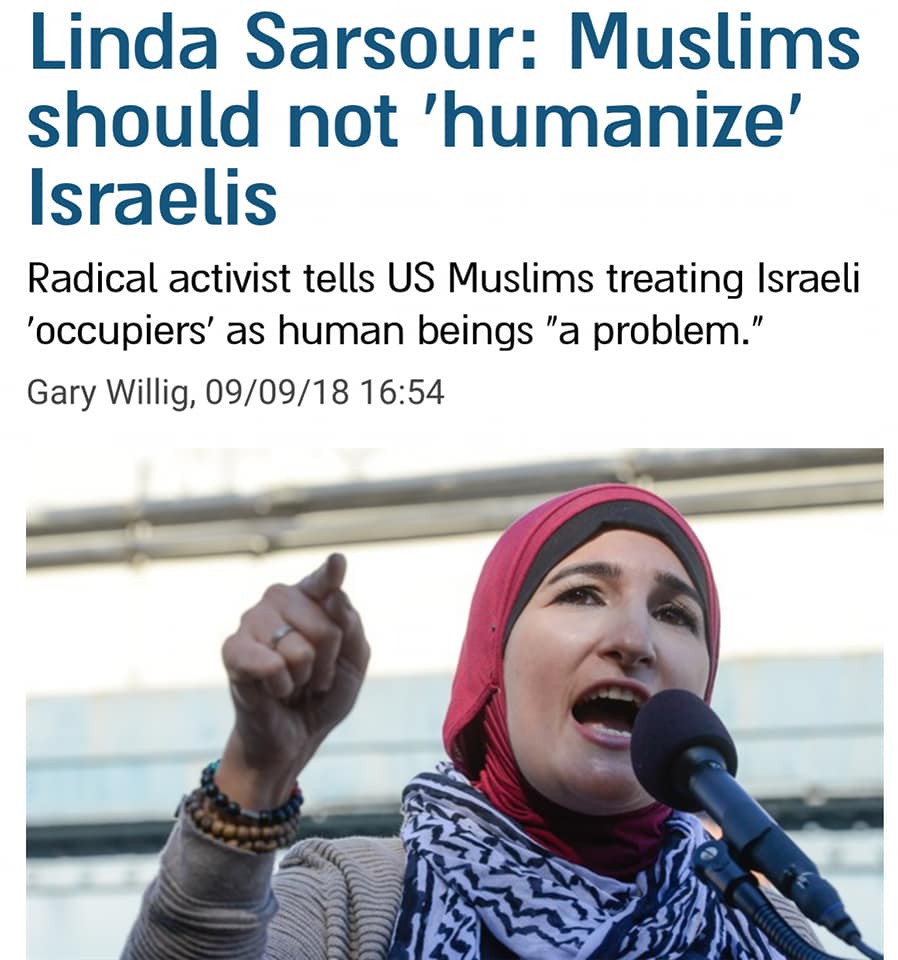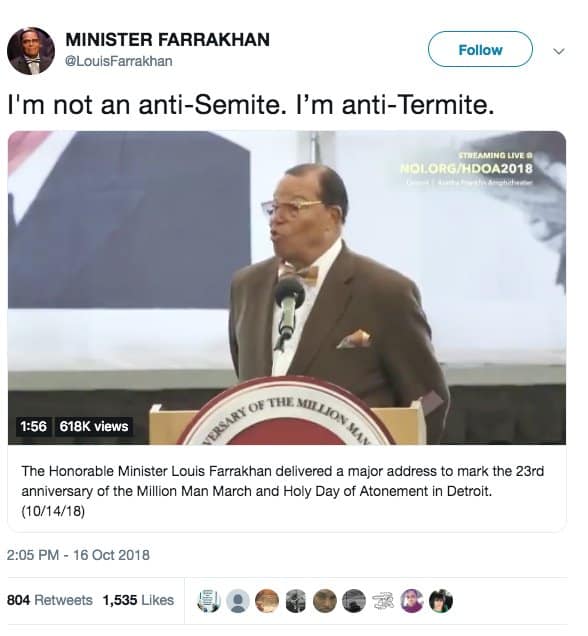 The Bottom Line
This flavor launch with Linda Sarsour is further proof of the mainstreaming of antisemitism in America.  And it is happening specifically in the Democratic party. While anti-semitism exists on both the right and the left, on the right it is ostracized, while on the left it has become accepted. This situation is extremely worrysome.
"The incursion of fanatical anti-Israel politics into the American campus and the Democratic Party is a threat not to the Jews alone but to what they represent in liberal democracy…. We must stop the scourge before a full-fledged anti-Semitic politics emerges in America under the unifying banner of "intersectionality." Anti-Semitism is the only ideology that can unite the far left and far right. Its success would signify America's failure." – Ruth Wisse in WSJ article.
NYC has hundreds of anti-Jewish hate crimes – and NOT ONE person caught was far right
Americans bury their heads in the sand as Potential Radical Muslims run for congress