Absolute lunacy in Pakistan where mobs are protesting the overturning of a death sentence for Asia Bibi, a Christain woman who has been sitting on death row for nearly a decade. She was accused of blasphemy, which is a capital offense in Pakistan. Unfortunately, it is well known that the punishable-by-death blasphemy claim is sometimes used as an easy vendetta between neighbors and the like. It doesn't just shut a person up, it gets them thrown in jail and then executed. And it needs little evidence besides just some verbal testimony.
Mass Protests
Mass protests broke out in Karachi, Lahore and Islamabad after Pakistan's Supreme Court acquitted Asia Bibi. Now the Supreme Court justice who overturned her death penalty is afraid for his life. The Muslim mobs are out to kill him for overturning the sentence.
A number of people who were involved in the defending Asia Bibi in the past, and in trying to change the blasphemy law, have been murdered for their position on the matter.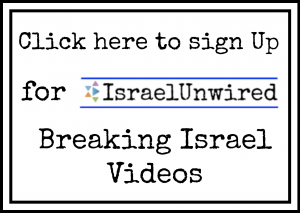 Reactions
Pakistani Mullah calls on soldiers to revolt against country's Army Chief
in the aftermath of #AsiaBibi's acquittal on charges of blasphemy. Calls PM @ImranKhanPTI 'Son of a Jew'. Lock 'em up and salute the Supreme Court Justices who set her free. pic.twitter.com/g4PceHy4To

— Tarek Fatah (@TarekFatah) October 31, 2018
Elated that Asia Bibi's trumped up blasphemy conviction has been overturned by Pakistan's Supreme Court after 8 years of her imprisonment.

My dear friend Shahbaz Bhatti was assassinated in 2011 partly for defending Asia, as was Governor Salman Taseer. https://t.co/ezOUbv0gH5 pic.twitter.com/kNQWK1HLAE

— Jason Kenney (@jkenney) November 1, 2018
The sharia penalty for blasphemy is death, and it's clear that the angry mob intends to execute the "justice" that Pakistan's court thankfully refused. Asia Bibi truly deserves asylum — her life depends on it https://t.co/PY79EP60wI

— Benjamin Weingarten (@bhweingarten) October 31, 2018
adsfaf
So violent Pakistanis are now demanding that the judges who determined that a Christian women, Asia Bibi, should not be executed…should be executed!
Yes, really.
What a dark ages sh*thole.https://t.co/yPWQwbZXTK

— David Vance (@DVATW) November 1, 2018