Muslim Omani FM Yusuf bin Alawi bin Abdullah stuns the Muslim world with his public statement that Israel is a part of the region, and that the Torah & Jewish people are from the Middle East. Up until now, modern Muslim religious and political leaders, preach that the Jews do not belong in this region, that we have no connection to our homeland Israel and that the Temple was never in Jerusalem. Finally, we hear a Muslim leader saying the truth about Israel and the Jewish people loud and clear. Change is in the air.
Historic Statement
Omani Foreign Minister Yusuf bin Alawi bin Abdullah was speaking at the International Institute for Strategic Studies' (IISS) 2018 Manama Dialogue. He said that "Israel is one of the countries in the region… Maybe it is time that Israel had the same privileges and duties as other countries." He continued and said that the Torah and the Israelite prophets emerged in the Middle East and that there had even been Jews in Medina.
He was calling upon the neighboring Muslim countries to work on improving relations between Israel in order to bring stability to the Middle East.
Earlier in the Manama Dialogue, Bin Abdullah expressed his support for President Trump's "Deal of the Century." He made these comments following Israeli Prime Minister Benjamin Netanyahu's October 26 visit to Oman.
The Key to Peaceful Relations
People must understand that the key to positive relations between Israel and her Arab/Muslim neighbors is dependant upon Israel remaining a strong country. Peace through strength!
Peaceful relations is possible when there are joint interests between Israel and her Arab/Muslim neighbors. Today, the non-Shiite countries are all afraid of Iran. They know they can only count on Isreal, a strong Israel, to help stand up against Iran. However, if Israel was not the strong country it is, or if Israel ever lets her guard down and deludes itself that it does not need to invest in remaining a strong country, then those good relations can turn bad overnight. There is too much dogma in Islam that is against Israel, that includes killing Jews. We all must understand that a peaceful future is a dependant upon Israel remaining as strong a country that she can be.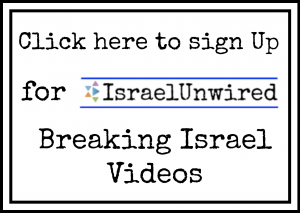 Reactions
#MustWatch. Oh, Man!
I have not experienced such a frisson since watching Sadat at the Knesset in 1977. https://t.co/gsq8so1wiA

— Lenny Ben-David (@lennybendavid) November 1, 2018
Omani Foreign Minister Yusuf bin Alawi bin Abdullah Fends Off Al-Jazeera Criticism of Netanyahu-Qaboos Meeting: "Why? Are We Not Allowed to Do So?" pic.twitter.com/BLZmdIhWTz

— MEMRI (@MEMRIReports) October 28, 2018
We welcome #Oman Foreign Minister Yusuf bin Alawi bin Abdullah's reported comments in #Bahrain this week concerning Israel's place in the region and treatment by its neighbors. Another encouraging sign and step forward in creating an atmosphere favorable for peace.

— Jason D. Greenblatt (@jdgreenblatt45) October 31, 2018