A surreal scene took place near the Holiest place for the Jewish People – the Temple Mount. After a few words of Torah in memory of Ari Fuld, who was murdered by a Muslim terrorist, a group of people sang Hatikvah.  Hatikvah is the Israeli national anthem.  The reason the police arrested them was because they sang it on the Temple Mount in Jerusalem.
Appeasement
Thanks to Israeli appeasement to the intolerant, violent, terror-laden Muslim world, Israel now has strict laws against Jews.  It forbids Jews from any Jewish activities on the holiest site to the Jewish people, the Temple Mount.  This is despicable.
While Muslims can enter the holy Temple Mount from all 11 entrances, Jews can only use one. While Muslims are allowed access everyday, almost all hours of the day, Jews are not.  They can only ascend our Holy Temple Mount a few hours a day. Muslims are allowed to pray. Yet, Jews are not.  Jews cannot say any blessings nor ascend the Mount with any religious articles or books.
The discrimination against Jews on the holiest site to the Jewish people is a disgrace.
Results of Appeasement
If anyone thinks that to discriminate against Jews, in order to appease Muslims, will lead to peace, they are sorely mistaken. To appease Muslims only drives peace further away.   It leads them to think that they can get away with their discrimination against non-Muslims. Peace will only be achieved when non-Muslims stop appeasing the Muslims. Only then will they learn that they can't continue their intolerance and terror against non-Muslims.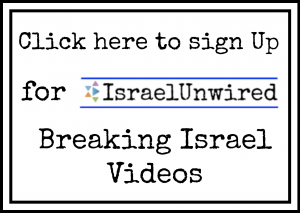 What Happened?
Itai Zanzuri, with his friend Tom Nisani, were two of the men who sang the Israeli national anthem on the Temple Mount.  That is why they were arrested. They were part of a group of people to ascend the Temple Mount in memory of Ari Fuld z"l.  Ari was a proud Jew and an outspoken supporter of freedom of religion for Jews on the Temple Mount.
Itai's account of the incident
"So the Israeli police detained me at the police station for an hour and a half, because I sang together with my friends the national anthem, Hatikva. We sang in memory of Ari Fuld, who was murdered because he is a Jew.  And there are those who do not like Jews."
"Yes, you read that right. There is no need to stop and go back to the previous paragraph. In Israel there is a place where a Jew cannot sing the Israeli national anthem. And this place is the holiest place for the Jewish people."
Police Action
"After we were released by the police, we returned to the entrance to the Temple Mount to ask to go up again. We were immediately surrounded by policemen who, with shouts and shouts, took us out of the back gate of the entrance compound. No explanations. That way, we are now second class citizens, because we sang the national anthem. Because we are not ashamed to be a free people in our Land of Zion and Jerusalem."
"When we went back to the entrance to ask what was happening, the policeman yelled at us again and pushed us out. When I told him I was not used to a policeman shouting at me and pushing me, without explaining what I had done, he shouted at me: "Get used to it!"
"We will not be ashamed of our country"
"I will not get used to it. Never."
"Arresting a citizen for singing the national anthem, pulls the rug out from under the very legitimacy of the state to exist."
"We will not be ashamed of our country. We will not be ashamed of our country. Never."
It is this kind of spirit that Israel needs.  Young and older people who understand that we need to stand proud and change the status quo.  Sometimes the status quo is absurd. In those cases, we need to stand up with pride and make changes.