I just had a 2-hour deep dive interview with Dr. Zev Zelenko asking him tons of questions from listeners and followers, about tons of different issues… scientific studies, the studies against his treatment, PCR tests, the vaccine, claims against his treatment, what to do in certain situations, what treatments for different types of people, social distancing, the high number of deaths, the impact on not taking the vaccine on "herd immunity" and much, much more.
Before anyone attacks me for posting this information to inform people about this medical treatment for coronavirus (prophylactic and early diagnosis), here is a link to a comprehensive library of articles, research, trials, and studies, from around the world, connected to Hydroxycholorquine and Dr. Zelenko's protocol. 
As that website writes on its top line: "There are so many positive developments going on across the globe for treating COVID-19, and yet we hardly ever hear it from the media here."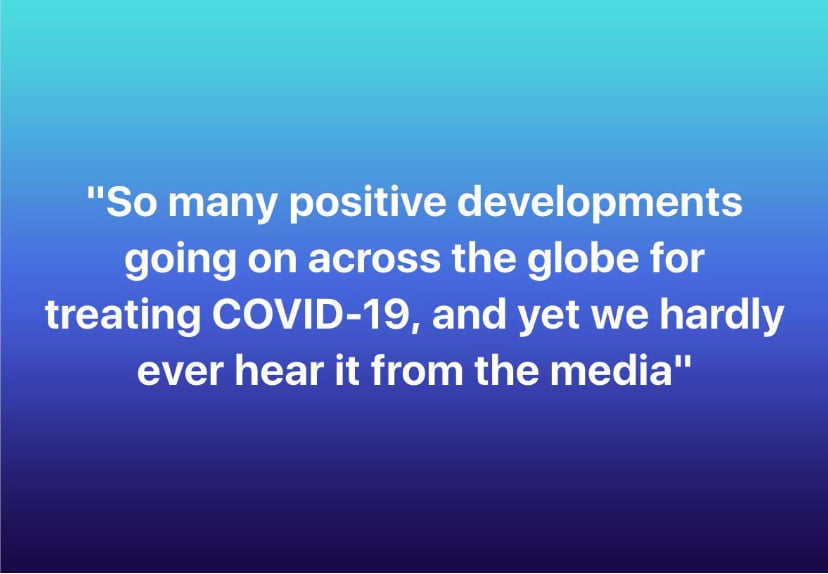 To those who follow me, you know that is where I see my role as well, to help people have access to information that the media, and in the case of carona/covid-19, unfortunately, our governments as well, are not providing to us.
The full interview is in two sections on my Facebook page. I will be editing the full interview into short clips for each question so it will be easy to find out exactly what he says about each issue. Anyone interested in receiving the link to the full library of video clips, just sign up for my newsletter on www.PulseofIsrael.com to receive my videos which will include these videos as well.
I'm not a doctor and I'm not telling anyone what to do with regards to treatment vs. the vaccine. Everyone make their own decision. I'm just a regular person trying to help get information out to the public who are interested in knowing that a medical treatment exists that has saved hundreds of thousands of lives all around the world and it does not necessitate having to take the vaccine. If you want to understand from Dr. Zelenko's perspective why it is not necessary to take the vaccine with the existence of this treatment, then watch the interview.
For a full understanding of Dr. Zelenko's protocol, in various languages, visit his website: https://www.vladimirzelenkomd.com/
For anyone interested in ordering a kit of Dr. Zelenko's protocol click here.