PM Netanyahu: Three superpowers have launched spaceships to land on the moon, and little Israel is now the fourth country in the world to accomplish this".
"This is a sign of everything Israel has accomplished and everything is able to accomplish. The sky is the limit. And Theodore Herzl said "if you want it, it can be done". We are now going to be on the map on the moon".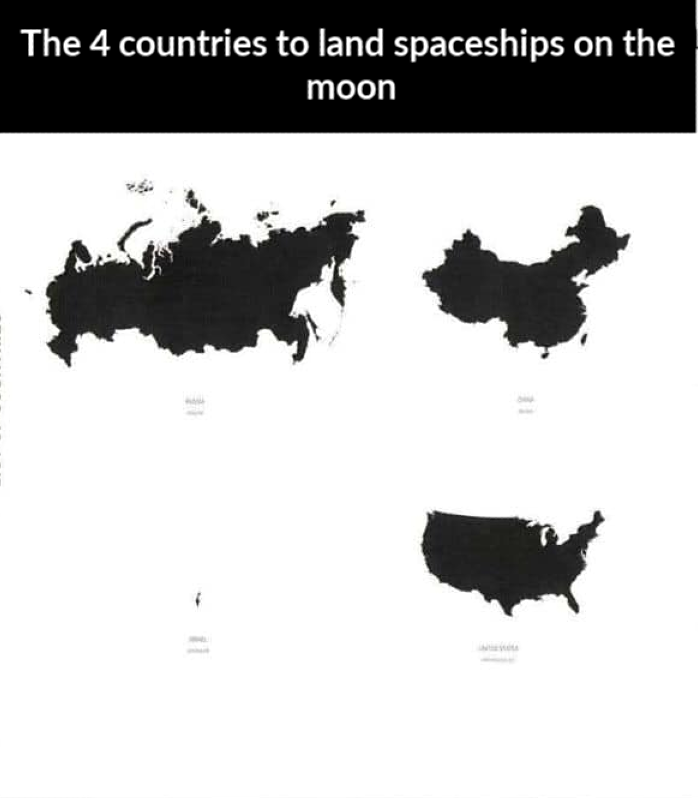 This is historic! Unbelievable! Little Israel, only the fourth country in the world!
This project was started as part of a Google competition when Google offered a prize of $30,000 for the development of a prototype and $20 million for successfully landing on the moon. The competition ended, but the Israeli team, called SpaceIL continued with the project even without receiving any prize money.
We are a small country, but we have big dreams!
Crash Landing
The unmanned spaceship landed on the moon and crashed. As the head of the Space program said, "Israel is the fourth country in the world to have spaceship parts on the moon!"
Here is the selfie taken from the spaceship while it was orbitting the moon!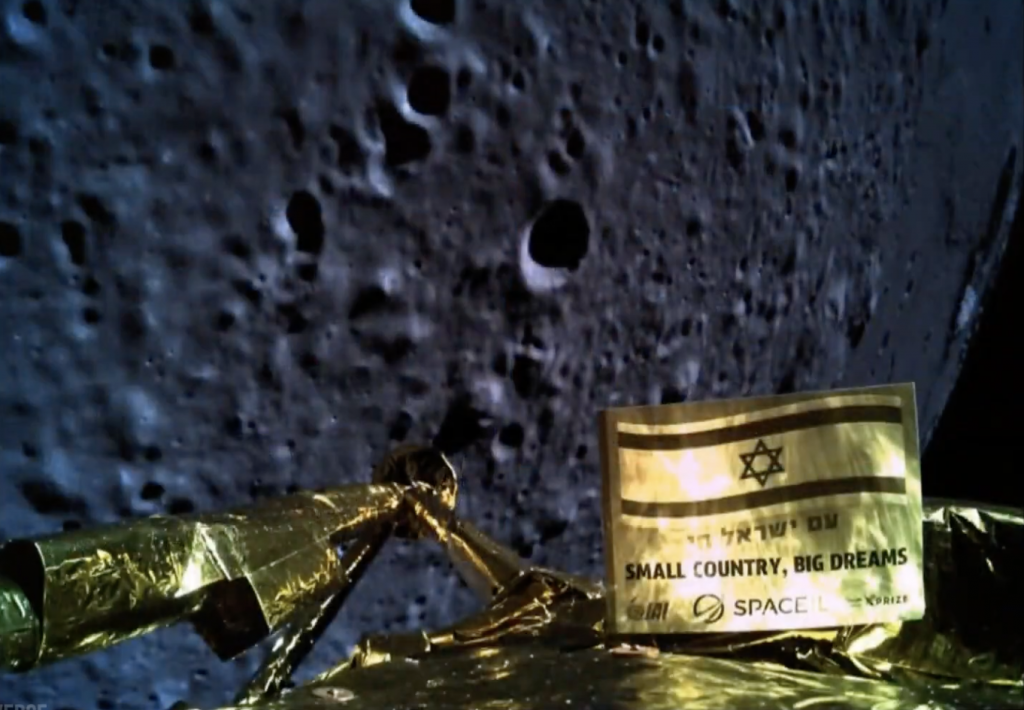 It seems that the spaceship landed too quickly and crash landed.
While there is some disappointment that the landing did not go smoothly, it is still a huge accomplishment for such a little country to launch a spaceship to the moon.
PM Netanyahu said at the end of the evening that he promises that Israel will launch another spaceship that will successfully land on the moon!
SpaceIL
SpaceIL aspires to advance the discourse on science and engineering in Israel and to acquaint the young generation with the exciting opportunities in their future, which STEM studies make possible. Through the anticipation and preparation for the historic landing on the moon of an Israeli spacecraft, our non-profit organization motivates students of all ages and sectors – both male and female – to broaden their knowledge in science, technology, engineering and mathematics; and fosters entrepreneurship, innovation, excellence and leadership. Contemplating 'the day after', SpaceIL strives to enhance the quality of education, to close educational gaps in the Israeli society and to provide the graduates of the educational system with the tools they will need in order to thrive in the 21st century.
The SpaceIL moon landing project serves as a source of inspiration and as fertile ground for a long-term impact on the next generation of scientists and engineers in Israel.
Ben Gurion Airport Arrivals Board Today!