UK Conservative Party Leader Michael Gove showed an "unshakable solidarity" with the UK Jewish community as he thrashed Corbyn over antisemitism.
As Michael Gove said himself at the recent Tory Conference:
"So lets us take action, right here, right now. Let a message come loud and clear from this hall of unshakable solidarity with the Jewish community."
We want to say a clear and unequivocal thank you to Mr Gove for his stand against the blatant, and growing, antisemitism in the UK Labour party under Jeremy Corbyn.
Michael Gove's thrashing of Jeremy Corbyn in one 30 second video clip
"Moscow-loving, Hamas-hugging, high-taxing, moderate-bashing, job-destroying, national anthem-avoiding, NATO-hating, class war-provoking, one-man museum of economic folly"
Thank you @michaelgove#CPC18 #CPC2018 #LabourAntisemitism pic.twitter.com/Pho8utGE4R

— 🤸 🤺 (@KenAidel) October 1, 2018
Thank you Indeed!
Thank you indeed @michaelgove!

What a contrast it is to see @theresa_may & the #Conservatives unequivocally stand in solidarity with the British Jewish community & State of #Israel. Compare now to @jeremycorbyn's @UKLabour open hostility!#CPC18 #ToryConference https://t.co/ihp8vTP7vN

— Arsen Ostrovsky (@Ostrov_A) October 1, 2018
— Arsen Ostrovsky (@Ostrov_A) October 1, 2018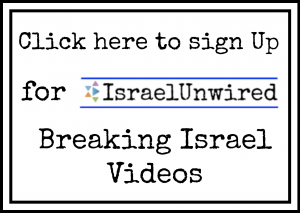 His Appreciation of Israel is Not New
In a week in which the upper echelons of the Labour Party have met with those who have openly called for the destruction of Israel, I'm reminded of this must-watch speech by @michaelgove to @CFoI 🇮🇱 pic.twitter.com/YuoygWuv1K

— Darren Grimes (@darrengrimes_) April 5, 2018
Environment Secretary @michaelgove in the @JewishChron ahead of Israel's 70th birthday: "To me, Israel is an inspiration" pic.twitter.com/V1bGf7zlO0

— CFoI (@CFoI) April 13, 2018
Environment Secretary @michaelgove: "To me, Israel is an inspiration. It shows that the human spirit can achieve amazing things against incredible odds. Israel's vibrant democracy and innovative culture make it an example to others." https://t.co/xU9UWHxh2u pic.twitter.com/DS8VqUUlKV

— Anglo Israel Assoc (@AngloIsraelAssn) April 15, 2018