Tara Fares, a famous Christian Iraqi social media star with close to 3 million Instagram fans, was shot dead in her car in Baghdad for disobeying Muslim modesty laws. She was famous for her non-traditional fashion posts on Instagram. The video below – right at the beginning, shows the shooter running away from her car.  Then he jumps into the escape motorbike after killing her.
The True Middle East
Jews in Israel are slaughtered and murdered by Muslims for being Jews.  But in Muslim countries, Muslims and non-Muslims are murdered for going against Islam as well.
We are all up against the same evil that exists within the Muslim world.
The Islam of jihad and Shariah law is what is wrong in the Middle East. Israel, the ancestral homeland of the Jewish people, is what is right in the Middle East.
The freedom loving world should be protecting all Muslims and non-Muslims, from the evil jihadi, Shariah Islam.  It should not protect Islam and shut down all criticism against it since it is the "religion of peace."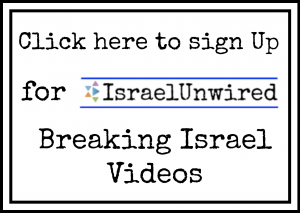 Tara Fares
Tara Fares is the fourth high profile woman to be murdered in Iraq the past few weeks. Two days before Fares' murder, Suaad al-Ali, a prominent female human rights activist was also shot and killed in an outdoor market.
Last month, Rafeef al-Yaseri, known as the "Barbie of Iraq," and Rasha al-Hassan — owner of a beauty center — were also found dead.
Fares was voted Baghdad's beauty queen in 2013, and was an active and popular social media star. She was just 22-years old and lived in Erbil, the capital of Iraqi Kurdistan. But she regularly visited Baghdad.
A Pattern?
It seems like these ladies deaths are not random.  It seems that they are part of a pattern targeting famous beautiful women who do not follow Islamic modesty laws, aka Shariah law.
Another female beauty star, and past Miss Iraq with over a million Instagram followers as well, Ms. Qasim, posted a powerful video tearing on her Instagram account right after Fares' murder. She told her followers that she had received death threats that 'she was next.'  Then she reportedly told a BBC interviewer that women who had become famous in Iraq faced being "slaughtered like chickens". She also called Ms Fares a "martyr."
Once again, Western feminists are silent about these murders. They are silent about all the discrimination of women in Islam. Instead, they run #MeToo campaigns publicly lynching Western males while they should really be caring about real female victims of the supremacist ideology within Islam.
Tara's death screams discrimination, lack of freedom and rights. Her death should be set as an example — those responsible accounted for.

Sympathy is not enough.

— 𝐃𝐚𝐫𝐲𝐧𝐚 (@DarynaSarhan) September 27, 2018