This is huge news. Basically, this step means that the Trump administration just stopped the State Department's independent channel to run policy vis a vis the Palestinian Arabs from the Jerusalem Consulate.
Behind the Scenes of US Embassy Ceremony
Consulate Status
For years the US Consulate in Jerusalem was an independent State Department fiefdom that ran relations between the USA and the Palestinian Authority. It basically served as a de facto US embassy to the Palestinian Authority.
In all countries around the world US consulates work under the Embassy. Consular Generals don't report back to the State Department, they report back to the US Ambassador of the country. Except for the Jerusalem Consulate.
The US Consulate in Jerusalem was different. The US Ambassador to Israel and US Embassy had no connection with the Jeruaslem Consulate. It was the way the State Department circumvented the West Wing and was able to implement an independant policy directly with the Palestinian Authority.
That has now changed. With President Trump moving the US Embassy to Jerusalem, the US Consular General in Jerusalem must now report to the Ambassador and not directly with the State Department. No longer to be called the Consulae, it will now be known as the Palestinian Affairs Unit of the US Embassy to Israel.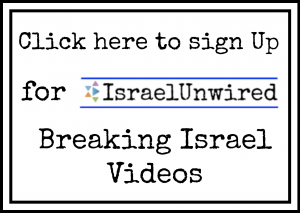 Palestinian Authority is Livid
The Palestinian Authority condemned the Trump administration over its decision Thursday to close the US consulate in Jerusalem, and roll it up into the Jerusalem embassy.
When announcing this decision United States Secretary of State Mike Pompeo announced that "The United States continues to take no position on final status issues, including boundaries or borders. The specific boundaries of Israeli sovereignty in Jerusalem are subject to final status negotiations between the parties."
Despite Pompeo's claim, the Palestinian Authority quickly denounced the decision, calling it a "reward" for Israeli policy which undermines the "international system" and traditional "foundations of American foreign policy."
"The US decision… has nothing to do with 'efficiency' and a lot to do with pleasing an ideological US team that is willing to disband the foundations of American foreign policy, and of the international system, in order to reward Israeli violations and crimes," said PA negotiator Saeb Erekat.
"The Trump administration is part of the problem, not part of the solution."
We in Israel believe that the Palestinian Authority's incitement to terror, rewarding of terror and refusing to negotiate is the problem, not he Trump administration.
Analysis of this Change