After a massive police raid with 200 policemen on Oct 2nd, French authorities issued an official decree this week to close the Shia Muslim Zahra France center. This center is located outside the port city of Dunkirk. Closures is what should be done to every Muslim center and Mosque that promote terrorism in every Western country.
Raid
On October 2, 200 French policemen raided the Zahra France center on the grounds that it supports terrorist groups such as Hezbollah in Lebanon and Hamas in Gaza. The police detained and questioned 11 members of the organization. They accused the center of promoting ideas and ideologies against the French Republic's values, in addition to supporting terrorist groups.
The police also raided the homes of some of the center's leaders, seizing stashes of weapons in the raids.
The police said that the raid was "a counter-terrorism operation".
"The activities of Centre Zahra France are under particularly close watch given its leaders' clear support for several terrorist organizations and movements espousing ideas contrary to (French) republican values," it added.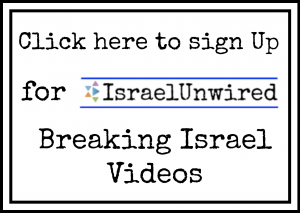 Closure
French authorities this week ordered the closure of the Shiite "Zahra" center, accusing this place of worship of contributing to "the diffusion of Shiite radical Islam on a European scale".
The French paper Le Monde reported that the center has ties to Hezbollah and Iranian cells in France and has been a source of "virulent anti-Zionist propaganda."
Police have been closely following the activities of the Zahra Centre "because of the strong support by its leaders for several terrorist organizations and in favor of movements backing ideas that are contrary to the values" of France, a statement from local authorities said.
"A French official with knowledge of both operations said freezing assets of the Iranian government's internal security section and of Zahra France was a 'signal that France wants to send to Iran' that 'no form of interference'…would be tolerated." https://t.co/2lcgTYpEHB

— RutgersCSRR (@RUCSRR) October 18, 2018
Zahra France is shut, but its accounts too should've been closed instead of freezing for six months. Terror money trails in name of Allah should stop for good https://t.co/xwSz8N13su

— Debarati Majumder (@debarati_m) October 20, 2018