A small group of Bedouin structures east of Jerusalem was built on public land.  28 families live there.  It is right next to the main road from Jerusalem to the Jordan valley. An extremely dangerous location, with children running back and forth across the main highway. There is no question that the entire area was built up against all zoning laws.  The Supreme Court made this perfectly clear, in declaring the outpost illegal with a ruling for it to be destroyed.
. 
Area A, B, and C
So, should Israel destroy this outpost of huts? Of course it should. This has nothing to do wit the expansion of Jewish settlements.  There are actually no settlements that are close to this Bedouin area.
This Bedouin section is in Area C – because it is a vital strategic artery for Israel.  Area C means that Israel is completely in charge of the area – both military and civilian control.  Israel may need to move its soldiers to the east in case of an attack.  And it is a corridor that connects Jerusalem to the Jordan valley. Dore Gold properly points out that the Eastern border of Israel may turn dangerous at any time.  It is not the Hashemite kingdom as much as the neighbors of the Hashemite Kingdom.  Israel needs to keep it's transportation arteries safe. The Palestinian Authority, with the support of the RU, is behind the vast amount of building of illegal Bedouin outposts throughout Area C in order to break up Israel's corridor of access between Jerusalem and the Jordan Valley.
Bedouin that stay right on this sensitive location can threaten Israeli troops in case of unrest.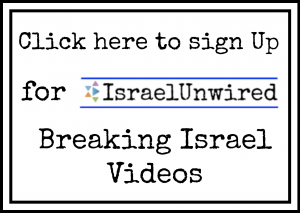 Time for the EU to stay out of our business
It is reasonable that the EU cares about Israel.  It is good that they treat Israel as if it is the important country that it is.  However, when it comes to internal issues such as 24 illegally built structures that Israel claims is a security risk, the EU should have nothing to say on the matter. Unfortunately, the EU is not naive. The EU is an active partner in helping the Palestinian Authority steal land away from Israel.