Independent journalist Andy Ngo was on the streets of Portland, Oregon.  He documented the mob riots of the Antifa protestors. Antifa are not anti-fascists.  They are today's fascists, on the left. (To better understand how today's Antifa activists are fascists, click here.)
If Antifa is not stopped, Portland will continue to descend into chaos.  Other Western cities will then follow one by one.  However, thanks to Andy's work, the world is able to see exactly what this mass Antifa movement is really about. Click here to support Andy.  Help him create the awareness so that this leftist fascism will not spread.
The Antifa Protest from Andy's Camera, One Tweet at a Time
This Antifa protest was a counter-protest to a #HimToo protest. It is quite scary to see the crazy amount of hatred and violence these leftists exhibit for a #Himtoo protest. They are not the ones who protest hatred and violence.  They are the ones who spread hatred and violence. This is George Orwell's 1984 book in real life. The mainstream media and social media companies prefer to support the values and soundbites of Antifa.  Instead, they should call them out for what they truly spread – hatred and violence. It makes no difference that hatred and violence also exists on the right. The right is not coddled and supported by mainstream politicians and media outlets.  The leftist Antifa is. That is an extremely dangerous red flag for everyone to be concerned about.
Personal Anecdotes
I was assaulted by a mob of masked individuals in black. They also targeted my equipment and called me a fascist & Islamophobe. They said my parents & grandparents would be ashamed of me. It feels surreal to be treated this way by people who don't even know me.

— Andy C. Ngo (@MrAndyNgo) November 17, 2018
"Your parents would be embarrassed by you–and your grandparents–who have been oppressed by white men throughout history. You should be ashamed of yourself." pic.twitter.com/CRnq9U2vWI

— Andy C. Ngo (@MrAndyNgo) November 18, 2018
Police eventually rushed in to push protesters back to get them further away from the #HimToo rally (in the adjacent plaza). They shouted in response: "Cops and Klan work hand-in-hand." #Antifa pic.twitter.com/9uooSeEXSn

— Andy C. Ngo (@MrAndyNgo) November 18, 2018
After the #HimToo event was over, antifa went around the barricades on the other side of the plaza to cut off the group as they dispersed. Police tried their best to keep them apart. pic.twitter.com/PJALzz5n4c

— Andy C. Ngo (@MrAndyNgo) November 18, 2018
#Antifa started to throw projectiles. Police launched a flash-bang grenade before a brawl could break out. pic.twitter.com/bVCeiODFgt

— Andy C. Ngo (@MrAndyNgo) November 18, 2018
Hannah McClintock, the woman in yellow with #antifa, repeatedly spit at a man & hurled punches at him. I witnessed her trying to fight people over & over. She was one of among six people who were arrested. pic.twitter.com/jWtX2wahw8

— Andy C. Ngo (@MrAndyNgo) November 18, 2018
Yesterday's chaos has convinced me that Portland must consider an ordinance banning masks at rallies. The city's lack of authority has emboldened extremists to exploit ways to maximize criminal activity & harassment with impunity. cc: Mayor @tedwheeler.

— Andy C. Ngo (@MrAndyNgo) November 18, 2018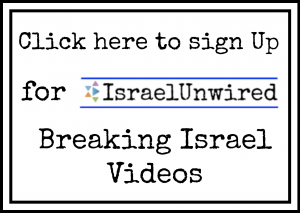 Reactions
Unfortunately the Antifa mobs are getting more aggressive. The tipping point will come when an opposing mob confront Antifa. There will be casualties on both sides. It's a tinder box ready to explode.  The official city of Portland will be to blame for not getting control.

— Cuban Gringo (@cuban_gringo) November 18, 2018
That is exactly what the people who fund Black Lives Matter, Antifa and other anarchist groups hopes for. They found out that they can't win legitimate elections, and don't always succeed in stealing elections.  So societal chaos is their weapon of choice.

— Cat Cat 73 (@CatCas2016) November 19, 2018
You will get no help from Portland Police. Their hands are tied by the disgraceful leadership in this city. @tedwheeler and @KateBrown. I refuse to go into the city due to the danger lurking there. Moving out of here soon.

— Jeannie Ryall (@RyallJeannie) November 18, 2018
So heartbreaking. That was once one of the most livable and kind cities. Sure people disagreed on politics, but civility and humanity was valued. Truly frightening to see how impotent the police have become.

— Cat Cat 73 (@CatCas2016) November 19, 2018
Fascist Leftists Go Crazy at Ohio State University Ben Shapiro Event