A new policy by AIRBNB shows discrimination and double standard against Jews, which shows Jew-hatred. This might not be their intention, but that is the result of their recent actions.
Airbnb buckled to anti-Israel pressure and just delisted all Jewish owned properties in Judea & Samaria because they don't want to have listings in a "disputed" territory. What they ignore is that when you tell a certain population that you are not welcome based on their ethnicity, you are discriminatory. While all Jewish properties have been removed, all Arab owned properties in that same "disputed" territory remain. In this case, it is blatant discrimination against Jews. Find out even more reasons that show the blatant discrimination against Jews.
Double Standard Only Against Jews/Israel = Jew Hatred
.@airbnb says it won't list places in "disputed territories" when those residences are owned by Jews, and not otherwise. That's not a policy about disputed territories, but about Jews.

— Eugene Kontorovich (@EVKontorovich) November 19, 2018
How amazing is it that under @Airbnb's "case by case approach" to disputed territories, such as WSahara, Crimea, NCyprus, etc, only homes in Jewish areas get delisted!

— Eugene Kontorovich (@EVKontorovich) November 19, 2018
,@Airbnb continues to list numerous properties in Moroccan-occupied W.Sahara, which it describes as "Morocco" – so much as not wanting to get involved in territorial disputes. pic.twitter.com/zQFAZs7yeM

— Eugene Kontorovich (@EVKontorovich) November 19, 2018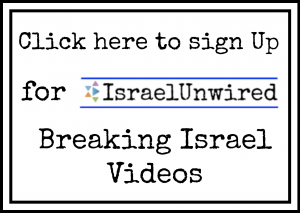 Reactions
Yossi Dagan, head of the Shomron (Samaria) Regional Council in response to Airbnb's decision to remove the guest houses and guest houses from Judea and Samaria issued the following statement. "This is a shocking, criminal antisemitic decision. However, the future of Samaria and the future of tourism in Samaria will not be determined by the Airbnb wesite nor the anti-Israel BDS movement. Samaria will continue to grow. Samaria will continue to record growth rates of the highest in the Western world. Tourism in Samaria, including world tourism, has grown by 200% in the past two years and will continue to grow. Only last week hundreds of tourists from Central and South America arrived in Samaria and tourists continue to arrive this week from all over the world. This decision only reinforces us to invest even more in incoming tourism both from Israel and from the world.
Statement from the Judea & Samaria Regional Council
"A society that has no problem listing apartments in dictatorship countries around the world and in places with human rights abuses that discriminates against the State of Israel is a sign of Jew-hatred, the surrender to terror, or both. We will act against the site if it does not cancel its decision."
"Instead of being a tourist website, Airbnb has become a political site that wants to harm the economy of the region and thus cause harm to the entire population. We call upon all of us to continue to travel in Judea, Samaria and the Jordan Valley, to stay in the guest rooms scattered throughout the area and to enjoy the tourist sites and special routes of the land of the Bible. "
Response from the Tourism Minister related to today's Airbnb decision
"Tourism Minister Yariv Levin has called on Airbnb to cancel its discriminatory decision to remove from its site listings in Judea and Samaria.
Minister Levin stressed that this was a disgraceful and miserable decision and a disgraceful surrender by the company.
The Tourism Minister has ordered his office to formulate immediate measures to limit the company's activity throughout the country.
He also instructed his ministry to implement a special program to encourage tourism and accommodation in vacation apartments throughout Judea and Samaria."