Alyssa Milano is the first prominent liberal activist to take a stand against the leadership of the women's march for their silence in not denouncing Farrakhan. While the rest of the leadership of Democrat and liberal circles remain silent, Milano deserves a huge round of applause for her integrity, regardless if one agrees or disagrees with her overall political stance.
Alyssa Milano says she will not speak at the next Women's March as long as Linda Sarsour and Tamika Mallory remain a part of the leadership and refuse to condemn Louis Farrakhan's anti-semitism. https://t.co/GvrrZ5fyPy

— Yashar Ali 🐘 (@yashar) November 7, 2018
Milano Speaks Up
In a recent interview Milano was quite clear that "any time that there is any bigotry or anti-Semitism in that respect, it needs to be called out and addressed. I'm disappointed in the leadership of the Women's March that they haven't done it adequately," Milano says now, referring to leaders of the Women's March who've refused to denounce Nation of Islam leader Louis Farrakhan's anti-Semitic, homophobic, and transphobic statements.
Linda Sarsour has close ties to Farrakhan and she has repeatedly declined to condemn Farrakhan.
Tamika Mallory is on video calling Farrakhan the "GOAT," greatest of all time, and defended him on multiple occasions.
Asked if she would speak at the March again, Milano said she would not, so long as Sarsour and Mallory were at the helm. "I would say no at this point," she answered. "Unfortunate that none of them have come forward against him at this point. Or even given a really good reason why to support them."
Farrakhan is one of the biggest antisemities in America today. He also just recently called for the destruction of the USA and Israel, on his recent trip to Iran.
Milano is finally dealing with the reality, ignored by the liberal/Democrat establishment, that Farrakhan is a bigot and anti-semite. She is calling out the scam that Women's March leaders Sarsour and Mallory still refuse to denounce Farrakhan. Just a few weeks ago Milano refused to denounce Sarsour herself. But something must have changed since then.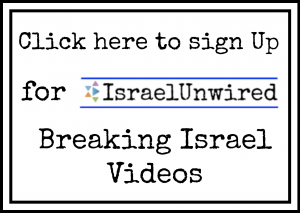 Sarsour Has Hoodwinked Everyone, She is Anti-Liberal
High Profile Democrats & Farrakhan
The list of high-profile Democrats who have given respect to Farrakhan is sickening and staggering. It includes past presidents Bill Clinton, Barack Obama and past Attorney General Jeff Sessions.
Recently past US President Bill Clinton stood next to Farrakhan on state at Aretha Franklin's funeral.
Obama's Attorney General Eric Holder posed for a photograph with him at Franklin's funeral.
Past President Barack Obama himself posed for a photograph with Farrakhan back in 2005. The photographer, Askia Muhammad, admitted earlier this year that he had suppressed the photograph for fear that Obama may be tied to Farrakhan during his presidential campaigns. The American people were hoodwinked at the time by being denied to see Obama's connection to Farrakhan. The photographer said that the photograph "absolutely would have made a difference."
Rep. Danny Davis (D., Ill.), called Farrakhan "an outstanding human being."
Thank you Alyssa Milano for standing up while the rest of the democratic/liberal leadership remain complacent with this blatant anti-semite.
Alyssa Milano Exposed as Covering up for Sharia Supporting Linda Sarsour
Media & Democrats Silent as Louis Farrakhan Calls USA "Big Satan" & Calls for its Destruction