This is a travesty of epic proportions. Bill Clinton, Barak Obama, Linda Sarsour, all either friends or supporters of Farrakhan, are now silent. Where is the outcry? Where is the horror? Why total silence from the mainstream media and the Democratic party that embraces Farrakhan? And where is the outrage from supporters of the Women's March, whose organizers, Linda Sarsour and Tamika Mallory, are Farrakhan supporters!
Louis Farrakhan referred to the USA as the "Great Satan", as the Iranians do, during a Tehran University Speech. He told the Iranian audience that "if You Persevere in Your Revolution Despite the Sanctions, "Victory Will Be Yours." He then also led a chant of "Death to America" and "Death to Israel".
Absolute Sickness
On his visit to Iran, Farrakhan chanted 'Death to America!' and claimed that 'America has never been a democracy'. In the following video Farrakhan leads the chant saying "death to Israel". Where is the outrage from Linda Sarsour and the other leaders of the women's march who are such patriots? Silence. They support a man who is an antisemite, supports the destruction of Israel and the destruction of the USA! What does that say about the leaders of the women's march? What does it say about the journalists in the mainstream media, and the Democratic politicians, who are silent about this?
Here is Louis Farrakhan saying "Death to Israel!" in Farsi while in Iran.

The room cheers, chants with him & Farrakhan grins.

There is photographic evidence of Farrakhan being embraced by:

– Barrack Obama
– Eric Holder
– Bill Clinton
– Maxine Waters
https://t.co/M62wLz6uTm pic.twitter.com/lUKNmhRqAD

— Benny (@bennyjohnson) November 5, 2018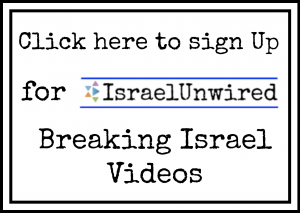 Farrakhan and the Women's March
"Louis Farrakhan. A religious terrorist whose highlight reel of bigoted beliefs includes 'Hitler was a very great man.' This is the man behind the so-called peaceful, tolerant and non-violent Women's March organizers…father of the modern violent left. Daddy Farrakhan."
–Dana Loesch
Important stuff here. Crazy that some people consider people like Linda Sarsour and Louis Farrakhan to be "progressives." They are despicable extremists—the left MUST denounce them. https://t.co/Mj9sJc4d4z

— The Neo Progressive (@theNeopro) March 14, 2018
Reactions
President Obama sold out American Jews to leftist intersectional Palestinian sympathizers that beat Jews on college campuses, tout Linda Sarsour, excuse Farrakhan, JStreet, JVP etc all overt darlings of the Democrats. Still haven't recovered.

BUT Trump!https://t.co/CWwgIRx61x https://t.co/OBzzrXGVkp

— THE Blocknessmonster (@Blocknesmonster) November 2, 2018
"If what you're reading all day long, morning and night, in the #Jewish media is that Linda Sarsour and Minister Farrakhan are the existential threat to the Jewish community, something really bad's going to happen and we're going to miss the mark on it." November 29, 2017 pic.twitter.com/RqBWGgMKUz

— WoMen For All (@Women4AllOrg) October 30, 2018