President Trump just slammed the globalist agenda of many of the UN member states. He addressed the UNGA (United Nations General Assembly) and came out swinging.
Globalism OUT, Patriotism IN
The United Nations is the post World War II answer to allow countries of the world to come together to protect the world from future atrocities. But, today, there are two problems with this. First of all, many of the world leaders are themselves human rights abusers and tyrants. In addition, they have an influence on how international law is set and applied. As a result, human tragedies and atrocities take place all the time, and the UN does nothing to stop them.
This is the United Nations today that we are supposed to look up to, to protect humanity:
Our UN leaders:
🇸🇾 Syria is now Chair of @UN_Disarmament for chemical & nuclear weapons
🇮🇷 Iran's on @UN_Women
🇸🇦 Saudi Arabia's on @UN_HRC & @UN_CSW (women's rights)
🇹🇷 Turkey's on UN Cttee on NGOs
🇱🇾 Qaddafi Prize founder Jean Ziegler on @UNHumanRights Advisory Cttee

— Hillel Neuer (@HillelNeuer) May 31, 2018
And the latest United Nations disgrace:
No Joke: @UN expert Bahame Nyanduga endorses #Somalia—a failed state with a horrific human rights record—for UN Human Rights Council seat. "It's not the only state, you don't have to have a clean record to be able to. I mean, not that clean a record as one would have thought…" pic.twitter.com/OCYRFtmuZ5

— Hillel Neuer (@HillelNeuer) September 26, 2018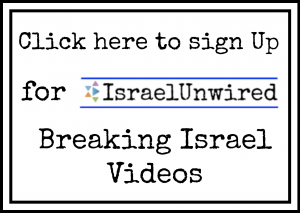 New Standards Set by the UN
The second problem is that instead of just trying to protect the world, the United Nations is trying to supersede nation's laws. Basically, the tyrants and countries that abuse human rights have amassed enough political power at the UN to impose standards upon democratic countries. They push for multiculturalism, and the destruction of the national identity (patriotism). But they themselves escape all criticism and UN intervention to continue the atrocities that they perform in their own countries.
To this, President Trump is the first world leader to clearly say that "We reject the ideology of globalism. And we embrace the doctrine of patriotism."
He then further elaborated and called out the core issue under attack. Namely, that he will never "surrender sovereignty to an unelected global bureaucracy."
Israel
Israel is also under attack by globalists. For years, Israel has been inundated by illegal migrants who come to Israel for economic reasons. Yet, the globalist mindset, which exists within Israel's legal establishment who are connected to the international jurists, has blocked all efforts for Israel to deal with them effectively. According to the globalist jurists, it is illegal for Israel to look after legal Israeli citizens. Instead, Israel must treat illegal immigrants as equals with equal rights.
This is a battle President Trump has taken up on the migration issue in the USA in addition to the European countries.
The Reaction that Says it All
My View: When You Consider The Fact That Trump is Pretty Much All That Stands In The Way of The Left's Relentless Push Toward Socialism, Globalism, Planned American decline, + probably a Venezuela-like Societal Collapse, + He's Essentially Protecting The American Way of Life.

— John Betts (@JohnFromCranber) September 22, 2018
Israeli Reaction
Explosive speech by President Trump. Declaring end of age of "globalism." Ushering age of "patriotism." Presents Adam Smith vision for global politics. If every country pursues its own purpose and people "make their countries great again" global peace and prosperity will follow.

— Dr. Einat Wilf (@EWilf) September 25, 2018
Positive Reactions in the USA
President Trump's United Nations speech today is a remarkable outline of the power of patriotism, the importance of national identity, the dangers of globalism. The need to reform the United Nations, and American leadership. An extraordinary achievement. Worth reading.

— Newt Gingrich (@newtgingrich) September 25, 2018
#Trump makes it as plain as possible to #UN bureaucrats, non-democracies, despots and power-hungry, #Iran-embracing Europeans. "America is governed by Americans. We reject the ideology of globalism." pic.twitter.com/yr9hmphY3E

— Anne Bayefsky (@AnneBayefsky) September 25, 2018
Supporters of Globalism React
Doctrine of patriotism is a path to separation and wars. Globalism is a path to shared culture, ideas, people and friendship. This is what Trump and like minded are really against. Unity is key to end conflicts.

— 👽👽Cynthia👽B👽👽 (@BurnettCynthia) September 25, 2018
Just heard Trump refuse to recognize the legitimacy and authority of the International Criminal Court, set up to end impunity for serious war crimes & genocide. He denounced globalism, and supported patriotism -shameful & shocking.

— Sandra Khadhouri #FBPE (@sandrakhad) September 25, 2018