31 year old Israeli Yotam Ovadia, father of two children, was murdered on the street of the Jewish community of Adam.  He was murdered by a 17 year old Muslim terrorist kid. He stabbed two others also who are in the hospital recovering. Security officials shot and killed the 17 year old terrorist, Muhammad Tareq Yusuf.  But, he had already killed one and stabbed 2 others.  Community members were shocked to see a dead kid on their street. Seconds after the incident people were in shock hearing that this young kid was a Muslim terrorist who just stabbed three of their neighbors.
Yotam Ovadia
Ovadia was on his way to his parent's house to pick up items he had stored there.  He was organizing a romantic dinner with his wife in honor of the Jewish holiday of Tu B'av.  That is a similar holiday to Valentines Day in America. While he ran to do his errand, the 17 year old Muslim terrorist kid stabbed him. Ovadia leaves a wife and two young sons, 2 years old and ten months old.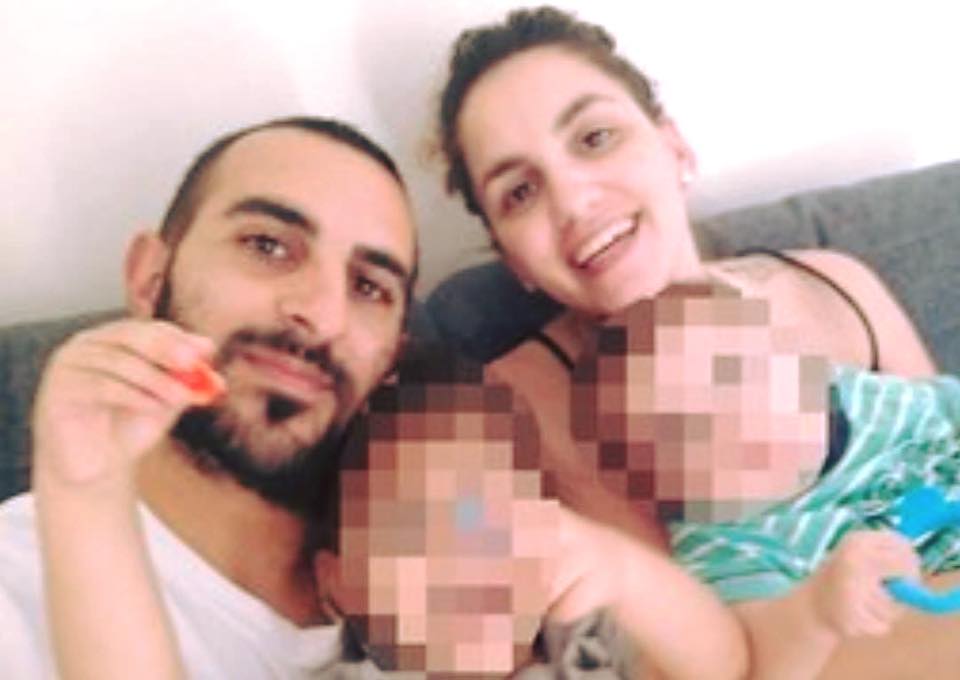 The terrorist kid, Muhammad Tareq Yusuf, climbed over the fence of the community and stabbed the people in the streets. He wrote earlier on his facebook page that he wanted to avenge the situation of the Arabs in Gaza.
The Price of Lies
Too bad Yusuf is fed lies. The Arabs in Gaza would live peacefully if they stopped their terror against Israel. The Palestinian Authority withholds money from the Gaza Arabs.  Meanwhile, Hamas uses the tens of millions of international aid to fund their terror efforts instead of helping the Gazan Arabs. But instead of protesting those injustices of his own leaders, he kills innocent Jewish Israelis. So sad.
Reactions
"In the name of the people of Israel, I would like to send my condolences to the family of Yotam Ovadia of blessed menory.  Yotam was murdered in a terror attack last night in the Adam community," Prime Minister Netanyahu wrote on Facebook.
President Reuven Rivlin also addressed the stabbing attack.
"All those who want to harm us know that we will not allow terrorism to raise its head.  We will pursue and punish every murderer and those who assist them," Rivlin concluded.
IDF Response
Following the stabbing attack, the IDF entered the terrorist's village of Kauber. They questioned the family members and suspended their work permits. In addition, the IDF mapped out the family home to prepare to demolish it, a punishment used against terrorists.
While the IDF was in the village, around 150 Arabs began violent riots. They threw large rocks and firebombs and rolled burning tires at IDF troops. The IDF responded with riot dispersal means. Nobody got hurt.
Security forces will continue to operate day and night to protect civilians in the area.