President Trump combats antisemitism in a way that no president has done before. Signing an executive order to fight antisemitism is a bold move!
This Post Says it All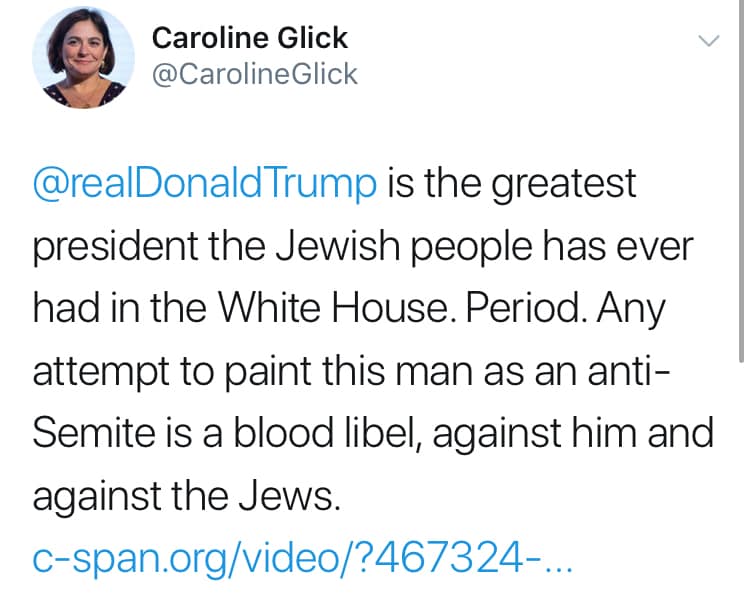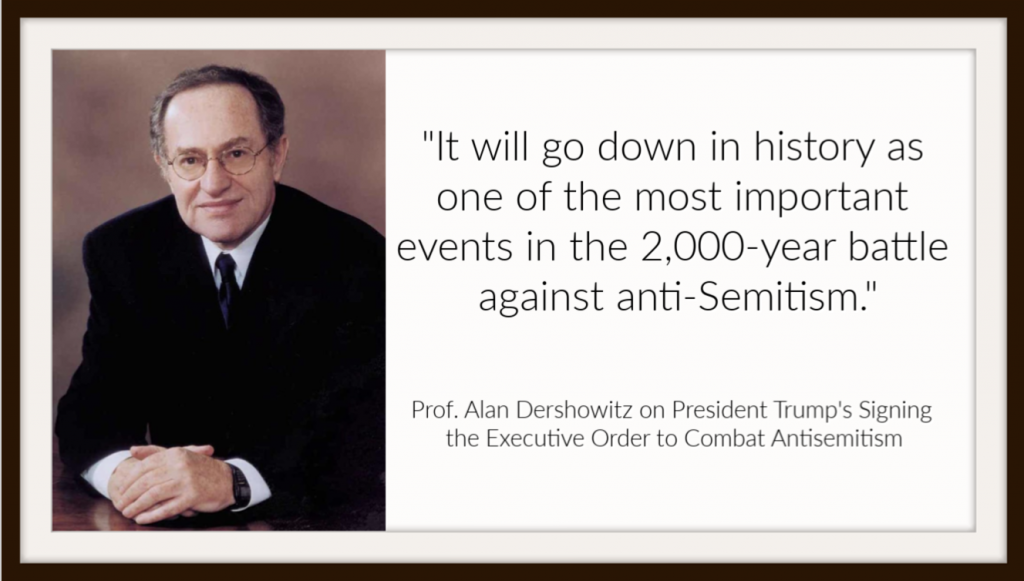 Executive Order on Antisemitism
Whoever says President Trump is an antisemite needs a MAJOR reality check. He just did something for the Jewish people that past presidents never did. Signing an executive order to fight antisemitism at the White House Hanukkah reception is historic. Antisemitism is on the rise, and Trump is actually doing something about it.
College students have been targeted in America on a consistent basis. The executive order also fights against the Israel hatred that has been rampant across the US and campuses, mainly because of the BDS Movement.
What Does it Say?
The executive order to fight antisemitism that Donal Trump issued suspends federal funding to colleges that don't stop the antisemitism and fight against the antisemitism targeting the Jewish students on campus. Many of the students, and sadly the faculty as well, at universities have been known to be extremely anti-Israel and antisemitic. But President Trump is working to change that.
Trump said, "This is my message to universities. If you want to accept the tremendous amount of federal funding you get every year, you must reject anti-Semitism."
It is truly amazing what the president has done for Israel and the Jewish people. Thank you, Mr. President!
The EO Explained by Director of the Lawfare Project Brooke Goldstein
"Today, the President of the United States is expected to announce a groundbreaking Executive Order that acknowledges Judaism as a nationality—not just a religion—which for the first time grants Jewish people the same protections every other ethnic minority enjoys under Title VI of the Civil Rights Act. The reality of the Jewish heritage and national identity has long been recognized, but has not been codified into law until today. This comes on the heels of repeated incidents of anti-Jewish discrimination on college campuses across the country. The Lawfare Project has been on the frontlines of the fight against this type of discrimination with our Campus Civil Rights Project and our groundreaking civil rights lawsuits, and welcomes this historic step from the Trump administration. While we don't yet know the exact text of the order, we applaud the concept of granting Jews equal rights under the law."
– Brooke Goldstein, Executive Director of The Lawfare Project